Twitter Explodes At Brazil-Croatia World Cup Referees Under #BrazilPenalty Hashtag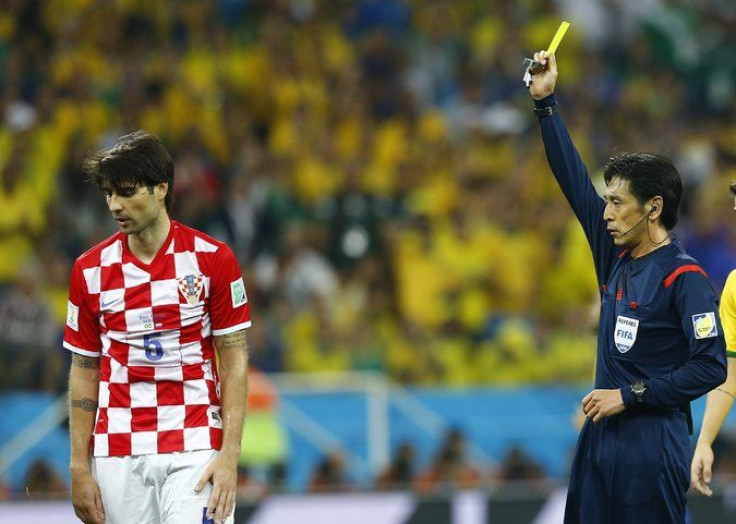 The first match of the 2014 World Cup in Brazil pitted the home team against the Croatian national team Thursday afternoon in what turned out to be a rollercoaster of a contest.
The game was a joy for football fans to watch, but the referees had a much more difficult experience, coming under heavy fire on social media as the hashtag #BrazilPenalty rose to the No. 1 spot on Twitter's trending topics board.
The match began with Brazil defender Marcelo scoring the first own goal in the team's World Cup history, silencing the crowd and sending Croatian fans into fits of happiness.
But the Brazilians recovered quickly and ultimately won the game 3-1, a result many fans chalked up in part to what they saw as bad officiating.
The four referees for the Thursday match hailed from Japan, and were led by Yuichi Nishimura, who took heat for hitting Croatia's Vedran Corluka with a yellow card for a slide tackle and other perceived misteps.
Here are some examples of the online vitriol that spewed in the referees' direction Thursday afternoon:
© Copyright IBTimes 2023. All rights reserved.