Twitter Failing? 5 Signs The Company Is In Trouble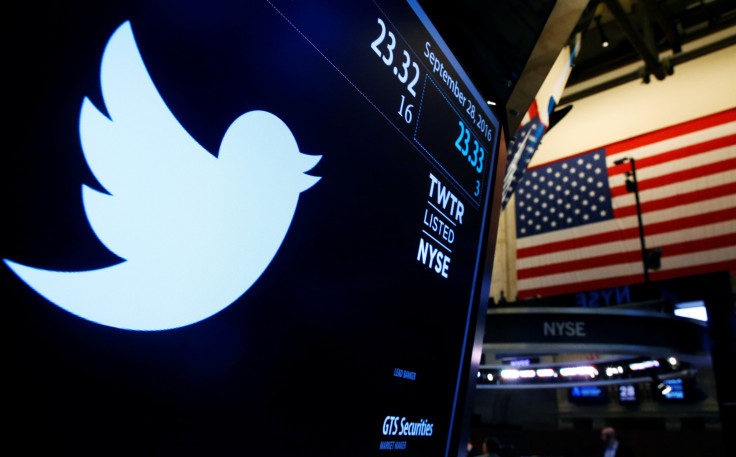 Twitter Inc. announced its quarterly results Thursday, which showed the company's growth has slowed for the second consecutive quarter. The social network company has struggled to maintain a positive outlook as it faces competition from apps such as Instagram and Snapchat.
Here are five signs that Twitter may be failing:
1. The company has refused to address harassment concerns on free speech grounds. Many prominent celebrities including Ghostbusters star Leslie Jones have threatened to quit Twitter after facing harassment from online trolls. Twitter is yet to reform its comments system, which allows most people to access and reply to anyone's tweets. Online harassment has become a major issue for the website.
2. The company has fired nine percent of its global workforce during its ninth straight quarter of declining growth. The company's share price has fallen 45 percent in the past 12 months.
3. Twitter's apparent suitors — Google owner Alphabet Inc., Salesforce.com and Walt Disney — all walked away from a potential buyout of the company. Even though there wasn't a direct confirmation the company was up for sale, the lack of interest puts added pressure on the company to accelerate revenue growth in an increasingly saturated market.
4. The social networking platform has been behind the market in terms of innovation — rivals such as Facebook have pulled farther ahead by continuing to offer new features regularly, while even smaller companies such as Snap Inc. (formerly Snapchat) have diversified into device offerings.
5. Rather than betting on ad-revenue opportunities, Twitter executives bet on live streams, but services such as Facebook Live took over in terms of numbers. Even Republican presidential nominee Donald Trump's campaign opted for Facebook Live when starting a nightly campaign.
© Copyright IBTimes 2023. All rights reserved.