Twitter Inc. Stock Soars Amid Google Inc. Takeover Rumors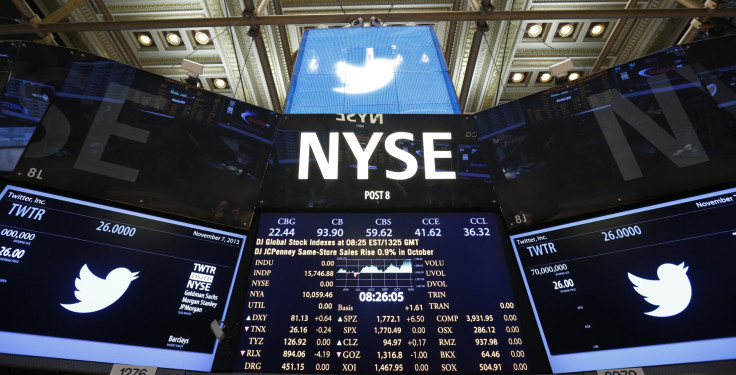 Twitter Inc.'s stock price rose nearly 4 percent Tuesday on rumors the company was fending off takeover bids. The microblogging platform and social network is reportedly hiring advisers like Goldman Sachs to deal with interest from investors.
Twitter's stock ended at $52.87 per share, up more than 45 percent so far in 2015 and near a 52-week high for the San Francisco company. The interest in Twitter's stock on Wall Street stands in stark contrast to late last year when concerns over user growth eclipsed the company's growing revenue.
Twitter users speculated Google Inc. was most likely one of the interested party although the same rumor has come up a number of times in the past,
Mashable
reported. Google has recently spun off popular features from Google+, which some are calling the "
unofficial death
" of the struggling social network.
Google is partnering with Twitter to access real-time information about user tweets, however, leading to doubts the tech giant would need to spend $30 billion on an acquisition.
Twitter's Periscope has also become popular with the news media, as networks like CNN jump on the app's live-streaming abilities -- which allow any user to offer real-time footage. Twitter acquired Periscope in January, reportedly for roughly $100 million.
© Copyright IBTimes 2023. All rights reserved.