Twitter Inc. (TWTR) Q3 2015 Earnings: Stock Plummets By 13 Percent As User Growth Struggles Yet Again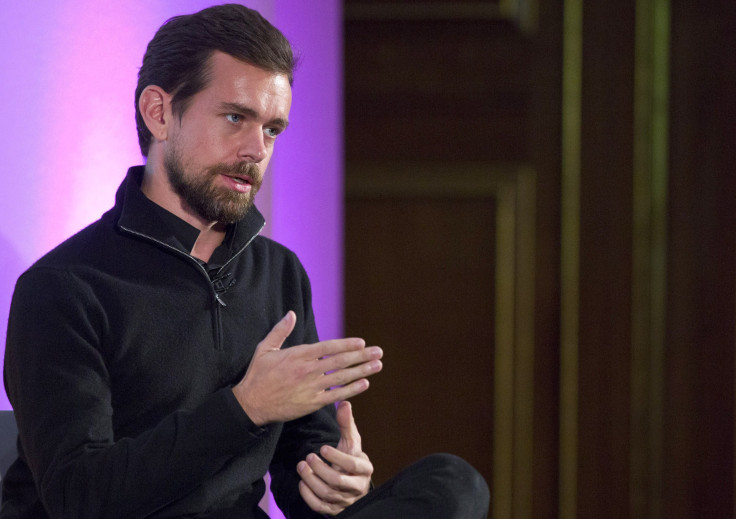 Twitter Inc.'s predicted flight isn't holding up -- at least not yet. The company beat expectations in revenue, reporting $569 million, up 58 percent from last year, but its much-scrutinized user count rose to just 320 million monthly actives, up 4 million.
The stock price plummeted, falling by nearly 13 percent in after-hours trading and then crawling back to a 10 percent loss. The user growth, at 11 percent year over year, comes amid many product changes and partnerships that some had hoped could prove rewarding. But Twitter is asking for patience.
"We've simplified our roadmap and organization around a few big bets across Twitter, Periscope and Vine that we believe represent our largest opportunities for growth," CEO Jack Dorsey said in a statement.
Twitter's revenue beat the preannounced range of $545 to $560 million for the quarter. What Twitter hadn't previewed was users. Mark Mahaney of RBC Capital Markets had predicted a 7 million bump. Robert Peck of SunTrust Robinson Humphrey estimated only 3 million.
"Certain catalysts were out there that generated some excitement. There were expectations with the Google [search] deal. They launched Moments. But it wasn't a good moment," Tom Taulli, an analyst for InvestorPlace.com, said.
Twitter Inc. (TWTR) Stock Price - Current Day | FindTheCompany
Even so, Chief Revenue Officer Anthony Noto had cautioned investors in July that user growth would require time. "The product remains too difficult to use. We have not communicated why people should use Twitter," he said, noting that he believed Twitter had yet to reach "mass market."
More, And More, Marketing
There's been a lot changing at Twitter to further reach that market. "Twitter is getting easier to use week over week," Dorsey said to investors via a Periscope live stream.
He noted that his team is prioritizing Twitter's new Moments feature, a human curation of tweets, videos and Vines about live events. "Our focus with Moments is getting them easier to discover," Dorsey said.
Moments already has an ad feature, but the product itself is only three weeks old. "The user growth has been a core issue. That's where Moments can really help. Moments is all about driving discovery beyond your core set," said Tom Edwards, chief digital officer of agency business for marketing company Epsilon. "It hasn't had enough time to come to the fruition."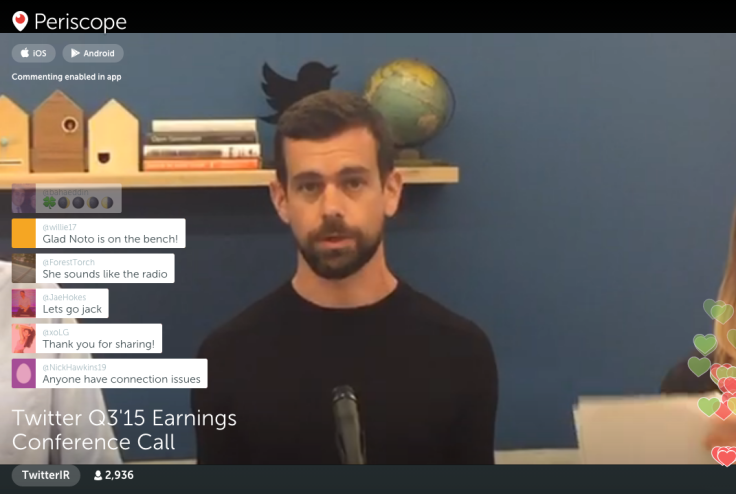 As previewed in July, Twitter is investing more in marketing. Twitter will run TV ads during the World Series game Tuesday, Dorsey announced. The company also revealed that it has invested in other Web-based advertisements.
To better tell its story, Twitter is also boasting a few more statistics, including 1 billion viewers across the Web via embedded tweets. Not all those views, however, have been monetized, to Wall Street's disappointment. "Those non-logged-in users … that audience continues to increase. From a perspective of someone who's tweeting, [Twitter is] one place, and you can reach the entire hub," Dorsey said.
Building That Roadmap
Not only have there been rapid product executions, the executive leadership has changed. The third-quarter earnings report was the first one under Dorsey back as a full-time CEO.
In the previous report, Dorsey and Noto solely took on investors' hounding regarding the CEO search, struggling user growth numbers and product initiatives. This time, the executives were joined by newly promoted Chief Operating Officer Adam Bain, who previously headed revenue.
Both Noto and Bain spoke to Twitter's drive for revenue. Bain reported that Twitter now has 100,000 active advertisers, supported by the small-business intitiatives. Autoplay video, which was introduced on Twitter in June, has also helped drive growth, Noto said. For advertisers, ad engagement went up by 165 percent year over year, while cost per ad engagement went down 39 percent.
As another way advertising has improved, Twitter spoke to its partnership with Google's DoubleClick. Twitter partnered with Google in April to insert sponsored tweets into Google's advertising system. By the end of this year, Twitter will be further integrating with DoubleClick to offer more analytics and ad retargeting.
Can Google Save Twitter?
Twitter has deepened its partnership with Google in several ways over the past year. Last month, Google and Twitter jointly announced a program called Accelerated Mobile Pages that improves news article download speeds on mobile. In August, Twitter secured a deal with Google that allows tweets to appear in Google search results.
Omid Kordestani, formerly Google's chief business officer, joined Twitter last month as the company's executive chairman. He had worked in various roles at Google since 1999.
In contrast to Twitter's report, Alphabet Inc. greatly impressed investors in the third quarter, in part by driving its revenue with mobile growth. The results had sent its stock up by 12 percent.
"Google is showing really sharp growth in terms of adoption of mobile behavior," Edwards said. "User growth will continue to be Twitter's Achilles' Heel."
This story has been updated to include comment from the 5 p.m. investor's call.
© Copyright IBTimes 2022. All rights reserved.
FOLLOW MORE IBT NEWS ON THE BELOW CHANNELS