Twitter Mocked Melania Trump After Sharing Be Best Legacy: FLOTUS Advised To 'Be Better'
KEY POINTS
Melania Trump shared the legacy of her Be Best initiative in a video on Twitter
Several Twitter users slammed the first lady and questioned the legacy of Be Best
Many also thanked Melania and some apologized for the nasty things she endured for four years
Melania Trump shared a clip on social media that highlighted the legacy of her Be Best initiative, but several netizens only mocked the FLOTUS for her post.
In the video the first lady shared on Twitter, she talked about the legacy of her Be Best project. In the caption, Melania encouraged the people to continue to give a voice to the country's children and issues that affect their lives.
"It's the values & spirit of the American people that inspired Be Best & it's those values that will carry on its mission," the FLOTUS wrote.
Melania's tweet was flooded with several comments with many slamming and mocking her because for them, the initiative was not effective. Some said she was being a hypocrite and didn't really help kids with some joking that its legacy was the riot at the Capitol, which led to President Donald Trump's second impeachment.
"What legacy? Your husband demonstrated to children all over America that bullying wasn't just okay, it was something the President of the United States does. He modeled childish temper tantrums and insults for four years. That's your legacy, lady," one commented.
"Melania Trump is married to one of the nastiest bullies on the planet and was an active participant in the incredibly racist birther movement against Obama. #BeBest was nothing more than a smokescreen. Be better, Melania. Be much better," a second user added.
"I think we saw 'the legacy of #BeBest' at the Capitol building last week, anyway, byeeeeee," Jason Bailey wrote.
Another said Melania has been complicit in everything her "traitorous husband" did. Caroline Leavitt, an American novelist, said she has "no legacy except being criminal along with your husband." A different netizen said her mission failed miserably because it was more than a propaganda.
Despite the criticisms, many still thanked Melania because they appreciated her efforts. Some also apologized to the FLOTUS for all the terrible things her family endured while her husband served as the president.
"Thank you, First Lady. Your Be Best initiative cleared social media of its biggest cyber bully. Thank you for your effort and all you've done," one commented.
"I just wanted to say, that Im sorry about all the nasty things that the house has said about Donald Trump. They have been terribly vicious to you and your family, since the start of his presidency, while he just wanted to make the world a better place," another added.
"Thank you for your good work First Lady. Thank you for bringing elegance&grace to White House. Thank you for beautiful decoration in White House &for beautiful Garden with White John Paul ll roses.Thank you for your loves to All American and Country & loves All our children," a fourth user wrote.
Some users hoped that Melania would have another four more years in the White House. One netizen pointed out how the FLOTUS never complained and said the magazines that didn't feature her on the covers missed their chance before leaving well-wishes for Melania.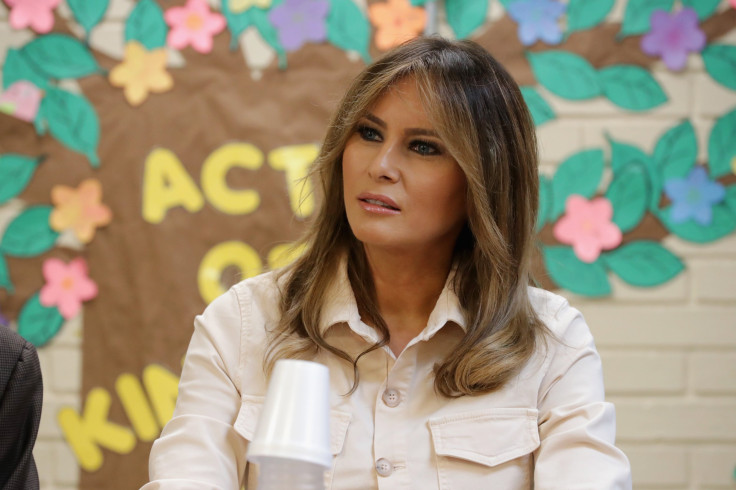 © Copyright IBTimes 2022. All rights reserved.
FOLLOW MORE IBT NEWS ON THE BELOW CHANNELS