Twitter Not Reliable Predictor Of Election Outcomes, Study Says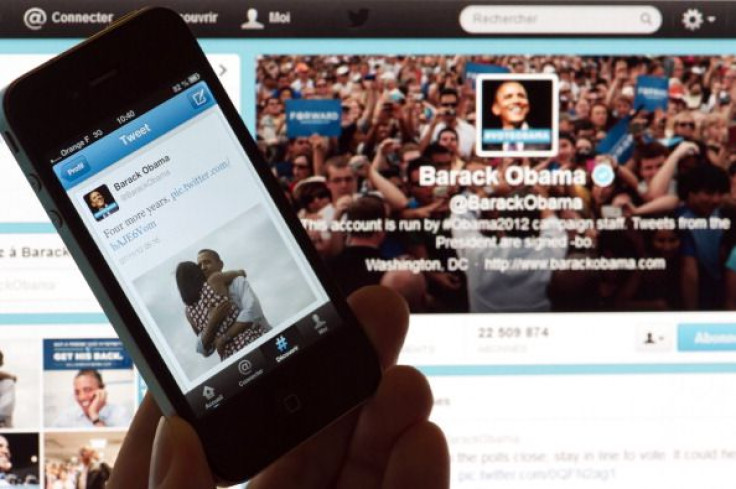 In politics, it is said that all press is good press. But that does not necessarily apply to tweets.
In fact, it is difficult to predict the outcome of an election based on the amount of Twitter buzz a candidate gets, according to a study from the Social Science Computer Review.
The study, which focused on the 2013 German federal election, found that Twitter data was a more accurate measure of the level of interest in candidates rather than the level of support they will receive.
"Negative events, such as political scandals, as well as positively evaluated events, such as accomplishments, can (both)underlie attention for a party or candidate," said the study, published on Monday.
Yet scandals and accomplishments affect the level of support for a candidate in completely different ways.
"The analysis does not support the simple 'more tweets, more votes' formula," the study found.
For example, a video clip of a candidate's campaign gaffe broadcast on the nightly news might lead to a spike in Twitter attention, but likely not result in more overall political support, according to the study.
"The daily volume of Twitter messages referring to candidates or parties fluctuates heavily depending on the events of the day - such as televised leaders' debates, high-profile interviews with candidates - or the coverage of political controversies and scandals," the study said.
The data also showed that Twitter users did not necessarily reflect the demographics of the population as a whole. In the United States, social media platforms like Twitter and Yik Yak are often more popular among millennial voters.
"Twitter's user base is highly skewed and far from being representative of the population at large," the study said.
Other data showed Google might be a more reliable indicator of voter support.
Donald Trump and Bernie Sanders, respective winners of last week's Republican and Democratic New Hampshire primaries, were also the two parties' top-searched-for candidates in the state, according to a report from Bloomberg last week.
Republican and Democratic contenders are vying for their parties' nominations for the Nov. 8 election to succeed President Barack Obama.
(Reporting by Amy Tennery; Editing by Peter Cooney)
© Copyright Thomson Reuters 2023. All rights reserved.