Twitter Reacts To Amber Heard's Trial Lawyer Elaine Bredehoft Stepping Down From Actress' Appellate Team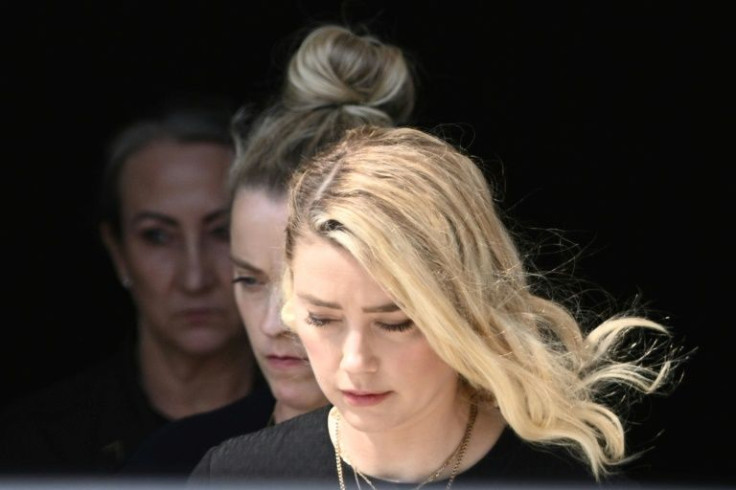 KEY POINTS
Elaine Bredehoft confirmed that she has stepped down as Amber Heard's lawyer, saying it was "time to pass the baton"
The announcement was met with mixed reactions on Twitter, with some expressing support for Bredehoft's decision
Morgan Tremaine, a former TMZ employee who testified in Heard and Johnny Depp's defamation trial, poked fun at Bredehoft
Amber Heard's longtime lawyer Elaine Bredehoft, who went viral during the actress and Johnny Depp's televised defamation trial earlier this year, trended on social media Monday after it was announced that she has stepped down from Heard's legal team.
According to a press release shared by Court TV Monday, Heard hired David L. Axelrod and Jay Ward Brown of Ballard Spahr to represent her going into her appeal of the defamation trial verdict, while Ben Rottenborn will remain as co-counsel.
Bredehoft, however, has decided to step down as Heard's lawyer, saying in a statement: "This is the perfect time to pass the baton. I have pledged to Amber and her appellate team my complete cooperation and assistance as they move forward on a path towards success."
The announcement was met with mixed reactions on Twitter, with some expressing support for Bredehoft's decision to step down and others poking fun at the lawyer.
"Amber Heard got rid of Elaine, kept Rottenborn [and] added two more male lawyers... It's probably hard for her to get female representation. They [have] seen how Elaine got DRAGGED, and it's NOT worth ruining their careers like she did for representing [Heard]," music artist, author and designer Tokyo Diiva tweeted.
"Stepping down from representing [Heard] is clearly the smartest thing you have done in quite some time, Elaine Bredehoft. At least you don't have to lose any more dignity!" another user wrote.
Some Twitter users speculated that Bredehoft may have taken a dig at Heard by using the word "pledged" in her statement.
"Is Elaine having a dig at [Amber Heard] here because she got sacked... I think she actually is. 'Pledged' really is a poor choice of words," one person tweeted.
The users were referencing Heard's admission in court in May that she has not yet donated to charity the entirety of her $7 million divorce settlement from Depp despite "pledging" the money in 2016. The actress insisted at the time that her libel battle with Depp was to blame for her failure to honor the pledge.
Morgan Tremaine, a former TMZ employee who testified in the defamation trial, also reacted to news of Bredehoft stepping down, tweeting: "So bestie got fired and replaced with lawyers from the same firm that failed to stop me from testifying. Do I have that right?"
Back in May, a video of Tremaine getting cross-examined by Bredehoft went viral on social media. The journalist was called by Depp's team to testify in court about a series of photos taken by the gossip site of Heard in 2016.
In the video, Bredehoft accused TMZ's former field assignment manager of testifying as a rebuttal witness for Depp to gain "15 minutes of fame." But Tremaine quickly shut those rumors down, explaining that he was actually making himself a "target" by taking the stand.
"I stand to gain nothing from this. I'm actually putting myself in the target of TMZ, a very litigious organization and I'm not seeking any 15 minutes here. But you're welcome to speculate. I can say the same thing - by taking Amber Heard as a client - for you," he told the lawyer, causing Depp's lawyers to erupt into laughter.
On June 1, a Virginia jury found that Heard defamed Depp in her 2018 Washington Post op-ed about surviving domestic abuse and awarded the actor more than $10 million in damages. Heard, meanwhile, won one of her three defamation countersuit claims and was awarded $2 million.
Both sides have filed a notice of intent to appeal the jury's award to the other.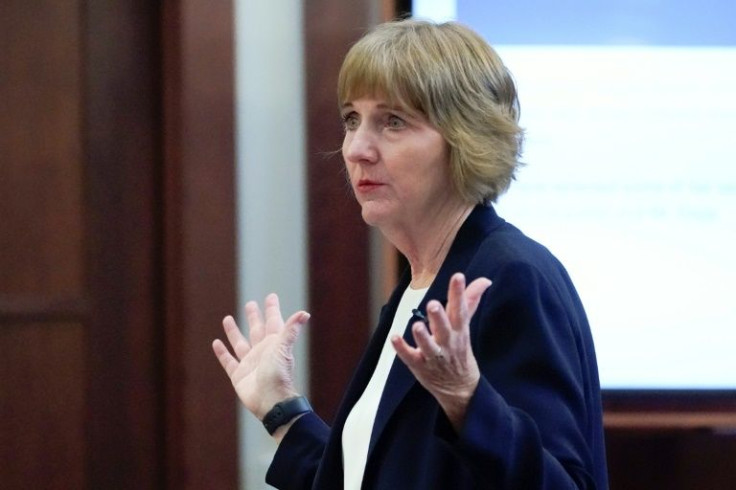 © Copyright IBTimes 2023. All rights reserved.
FOLLOW MORE IBT NEWS ON THE BELOW CHANNELS