Twitter Reacts To Claims Prince Charles Questioned Skin Color Of Harry, Meghan's Unborn Children
KEY POINTS
The claims appeared in a new book by New York Times best-selling author Christopher Andersen
Twitter users defended Charles, saying it was normal for grandparents to discuss what their grandkids might look like
A spokesperson for Charles has since denied the accusations in the book
Social media users had mixed opinions about a new book's claim that Prince Charles privately discussed with his wife the possible "complexion" of Prince Harry and Meghan Markle's future children.
New York Times best-selling author Christopher Andersen's new book, "Brothers and Wives: Inside the Private Lives of William, Kate, Harry and Meghan," claimed that on Nov. 27, 2017 — the day Prince Harry and Markle's engagement was officially announced — Prince Charles asked Duchess Camilla, "I wonder what the children look like?"
The duchess apparently responded, "Well, absolutely gorgeous, I'm certain," according to Page Six. The book said Prince Charles then allegedly lowered his voice as he asked, "I mean, what do you think their children's complexion might be?"
While a rep for Prince Charles has since denied the accusations, the new book's claims once more put a spotlight on Markle and Prince Harry's allegations during their March interview with Oprah Winfrey that a "senior royal" had raised concerns over "how dark" their son's skin might be when he's born.
The Duke and Duchess of Sussex's revelation sparked allegations of racism against the royal family — which Prince William later denied, saying, "We're very much not a racist family."
A number of Twitter users also appeared to have found no issue with Prince Charles' alleged discussion with his wife, with some saying it was normal for a grandparent to speculate about the appearance of future grandchildren.
"Natural curious question. As a grandparent, I would wonder the same. Nothing racist, just natural curiosity," one person tweeted. Another user echoed their sentiment, saying that it was "a perfectly normal and common question. Leave Prince Charles alone."
"It's perfectly rational, logical and normal to wonder about the skin color of a mixed-race baby. My father is African and my mother is French. Everyone was lovingly placing bets on the color of my skin and eyes," a third netizen shared.
British Nigerian activist Shola Mos-Shogbamimu, however, tweeted, "Note how quickly and powerfully Prince Charles is able to deny and threaten legal action to protect himself? Where was this energy to protect and prevent his daughter-in-law, Meghan Markle, from racist attacks? He was still silent when his grandson Archie was compared to a chimpanzee."
Another Twitter user claimed that Prince Charles was "guilty," explaining, "While he told his [daughter-in-law] and son to quietly endure all the attacks, he is calling in his lawyers himself. Whoever said it, he clearly didn't side with [Harry and Meghan]."
Former radio host Danny Baker was fired by the BBC in 2019 after tweeting an image of Prince Harry and Markle holding hands with a chimpanzee dressed in clothes with the caption: "Royal baby leaves hospital." He later claimed it was a "stupid gag."
Meanwhile, a spokesperson for Prince Charles has since dismissed the claims made in Andersen's book, telling reporters Monday, "This is fiction and not worth further comment," Reuters reported.
According to Page Six, Andersen seemed to suggest in his book that Prince Charles' curiosity was twisted by scheming courtiers who gave it a racist spin and that the account had evolved into a "toxic" story by the time it reached Prince Harry and Markle's ears.
Markle and Prince Harry never named the royal who allegedly asked about their baby's skin color, though the Duke of Sussex later confirmed that his grandparents Queen Elizabeth II and Prince Philip were never part of the conversations.
Markle and Prince Harry are parents to son Archie, 2, and daughter Lilibet, 5 months. The couple has not commented on Andersen's new book, which is due for release Tuesday.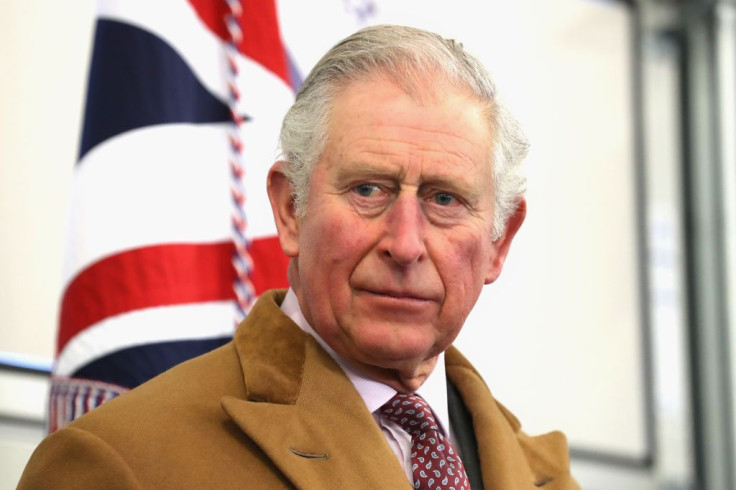 © Copyright IBTimes 2023. All rights reserved.