Twitter Reacts To Meghan Markle's Resurfaced Quote About Self-Love: 'This Is Why I Love Her'
KEY POINTS
Meghan Markle's quote about being "kinder to ourselves" resurfaced after being shared by mental health campaign I'm Listening
Her quote received mixed reactions from Twitter users
Some accused the duchess of being hypocritical, while others praised her for being a good role model
A quote from Meghan Markle encouraging everyone to be kind to themselves has resurfaced on social media, drawing attention from both fans and critics.
The Duchess of Sussex's quote about self-love was shared Monday by the official Twitter account of I'm Listening, a campaign that aims to end the stigma of talking about mental health and believes that "talk has the power to save lives."
"We just need to be kinder to ourselves. If we treated ourselves the way we treat our best friend, do you know how much better off we would be?" read the quote from Markle's 2015 interview with "Breakfast Television" for International Day of the Girl.
It made the rounds online after tennis star Naomi Osaka recently shared that Markle was among the celebrities who reached out to her and expressed their support following her decision to withdraw from the French Open last month. It also came after some Italian soccer fans dedicated Italy's Euro 2020 win to the duchess.
Markle's statement received mixed reactions on Twitter.
"STELLAR ADVICE coming from the woman who no longer SPEAKS to her father and DUMPS 'friends' when they no longer serve a purpose. ALL the LOVE she has is for HERSELF ONLY!!" one commented.
"How's your dad Meghan? Your step siblings? Your extended family you didn't invite to your wedding but you did invite celebrities you hadn't met? How was that kind?" another asked.
"She was asked to be postpone her Oprah interview so her in-laws could find peace while their dad/grandpalay dying. She said no and shook up the whole family just days before his death. Then she tried to pull the spotlight to herself during his funeral. She's very far from kind," a third user added.
"Wow! I hope she doesn't treat herself the way she does to her/his family, then she might need some serious professional help for all the self damage and hate," another wrote.
Amid the criticism toward Markle, many others praised her for being a good role model and showed support for her advocacy.
"This is why I love meghan. She always stands up for what's right. She's a good role model," one Twitter user commented.
"Well done Meghan!! Her words are so important and she is so right. Perhaps a message that can be internalized by those so hateful and miserable for no reason," another tweeted.
"Love Meghan! She's brave and continues to rise above and speak her truth despite the powerful forces against her," a third wrote.
"Meghan's support is so genuine and organic. I find it weird people sign up with multiple accounts and like their own comments. They really need to learn what kindness is especially to their selves very sad the lives they lead," a fourth user added.
Markle previously opened up about her struggles with mental health during her and Prince Harry's March interview with Oprah Winfrey. The duchess said she was the victim of "character assassination" during her time as a working royal and admitted she had thoughts of suicide before they decided to quit royal duties and move to California.
"Look, I was really ashamed to say it at the time and ashamed to have to admit it to Harry especially, because I know how much loss he has suffered, but I knew that if I didn't say it, then I would do it," Markle told Winfrey. "I just didn't want to be alive anymore."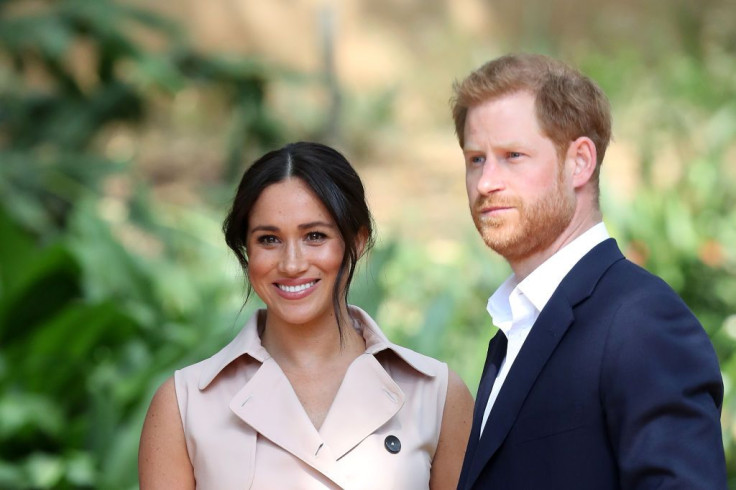 © Copyright IBTimes 2023. All rights reserved.