Twitter Reacts To Report Meghan Markle, Prince Harry Are Seeking Extension To 'Megxit' Deal
KEY POINTS
A report says Prince Harry and Meghan Markle are hoping to extend their 12-month "Megxit" deal with Buckingham Palace
The deal reportedly allows them to retain their royal patronages despite stepping down
Some social media users believe Prince Harry and Markle do not need their connection with the royal family to succeed
Meghan Markle and Prince Harry received criticism on social media after a report claimed they are seeking an extension to their "Megxit" deal.
The controversy stemmed from a report from The Sun claiming that the Duke and Duchess of Sussex are hoping to extend their 12-month deal with Buckingham Palace that allows them to continue as non-working royals in the U.S. Their current agreement, which has allowed them to retain their royal patronages despite stepping down, is set to expire on March 31, and they plan to meet with senior royals to discuss a more permanent deal, per the report.
Though the couple has yet to confirm if the report is accurate, some critics have already expressed disapproval over Markle and Prince Harry's alleged plans.
"They shouldn't get an extension. Why the money is running out? Did they realize that no one gives a crap about them? Not enough money made with Netflix, book deal, podcast, etc. The Queen should cut them off!" one tweeted in response to the report.
"After leaving the royal family for privacy they were a spectacle in the USA, they'll claim COVID [as an] excuse why they couldn't start life. Every day is life. Strip them permanently, all they want is fame without rules," a third netizen added.
The report comes as Prince Harry and Markle secured deals with Netflix and Spotify reportedly worth $100 million and $30 million, respectively. These gigs will be looked over by royal aides as their 12-month review date looms, according to the new report.
Some accused the couple of exploiting their status by making business deals while also wanting to keep the prestige of being royalty.
"How can they continue as Royals while signing multi-million dollar deals with Netflix and Spotify? Meghan only seems to want the prestige of Royalty to boost her acting career and Harry is happy to allow her to debase it," one Twitter user claimed.
"They don't feel special in America and can't handle not being worshipped, so now they want to cherry pick royal engagements because they realize their exit did not bring down the monarch. These two got a lil head of themselves didn't they?" another added.
Others, however, don't think that Prince Harry and Markle need it, insisting that the pair will remain popular even without having ties to the royal family.
"Hopefully that will be the last time they have to suffer the people in that awful country. They deserve better!" one wrote.
"lol, they'll be fine without it. Even without those dumb titles they're still the most popular couple," another commented.
A number were also skeptical about the report, pointing out that Prince Harry has always wanted to leave and it would be unlikely for him to ask for an extension.
"Lies! Harry is out," one tweeted, while another wrote, "LOL yeah I'm sure the booked blessed and busy Sussexes are just desperate for an extension, how dumb do you think people are to believe that?"
Meanwhile, royal biographer Andrew Morton claimed that Prince Harry and Markle are planning to fly to the U.K. for Queen Elizabeth II's 95th birthday on April 21, Prince Philip's 100th birthday in June and the unveiling of a statue of Princess Diana on July 1 on what would have been her 60th birthday. However, the decision would still depend on pandemic restrictions.
"Harry has been in contact with the Queen more often than you would think. But certain things you need to be there in person to sort," he told The Sun. "They will need a few weeks. That could be done after April, depending on COVID."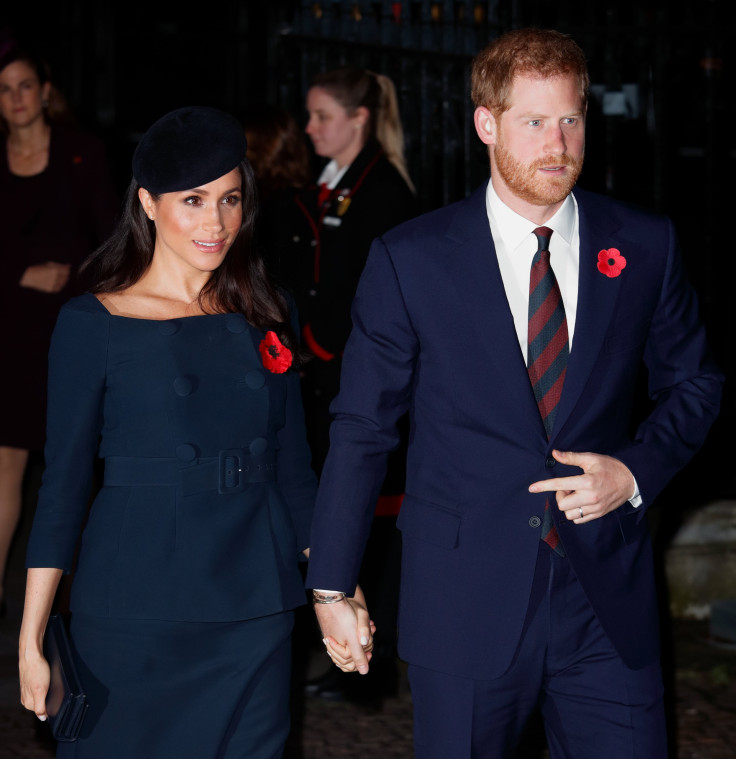 © Copyright IBTimes 2023. All rights reserved.