Twitter Reacts To WWE Diva Paige's Alleged Domestic Abuse By Fiancé Alberto Del Rio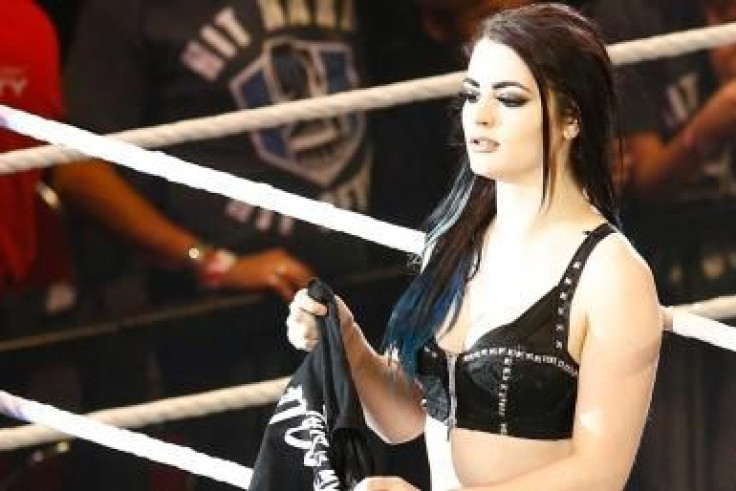 WWE "Total Divas" star Paige's fiancé Alberto Del Rio is being investigated over an alleged domestic violence incident inside a Florida airport Sunday.
In an audio clip obtained by TMZ sports, Paige is heard screaming at the former WWE superstar, whose birth name is José Alberto Rodríguez.
"There was an incident at Orlando International Airport at about 3 p.m. Sunday involving Jose Rodriguez (DOB 5/25/1977). The reported incident was a domestic violence battery, and it is still under investigation. No arrests have been made as of this time, but the case remains open. That is all the information we have for release at this time," Orlando Police Department said in a statement.
Read: Paige Almost Harmed Herself After Sex Tape And Naked Photos Leaked In Fappening 2.0
In the audio clip, an emotional Paige is heard saying: "Stay out of my life. Leave me the f--- alone." She also yells, "I'm trying to get away from you, all the time."
In response, Del Rio is heard saying: "I'm pressing charges against you. You are pressing charges against yourself." He then adds: "Let's go, I'm following you."
A bystander is also heard in the audio, saying: "Don't follow her - I'm a huge fan by the way."
As reports about the nasty feud between Paige and her partner began to circulate, the 24-year-old took to her Twitter account to respond. She said there was no fight between the two lovers, and Del Rio was instead arguing with another woman, who was trying to take her photograph.
Several Twitter users responded to the alleged domestic violence.
Paige and Del Rio went public with their relationship in May 2016 and got engaged in October. Previously, Del Rio was married to Angela Velkei, with whom he has three children. The two divorced after Velkei accused Del Rio of adultery.
Read: WWE Paige's Fiancé Alberto Del Rio Responds To Nude Photo, Sex Tape Leak
In March, Del Rio supported Paige when she became a victim of a nude photo leak scandal, termed as "Fappening 2.0." Paige confirmed her personal pictures and videos were leaked. "Personal and private photos of mine were stolen and unfortunately they were shared publicly without my consent," she tweeted to her 1.9 million followers.
Paige's father said at the time he was concerned about his daughter's condition after the leak.
"My last say on the scandal surrounding my daughter I have just spoken to her over Facebook and I am worried for her mental health or worse," he wrote. "She has not killed anyone [or] robbed anyone. She was having sex in a private situation between consulting (sic) adults and then has been betrayed by some low lives. As her Dad, I urge people to back off as I say I am very worried for her. It will be no good backing her when it's too late like many other celebrities who have left us."
© Copyright IBTimes 2023. All rights reserved.
FOLLOW MORE IBT NEWS ON THE BELOW CHANNELS