WWE Diva Paige Almost Harmed Herself After Sex Tape And Naked Photos Leaked In Fappening 2.0
WWE "Total Divas" star Paige issued an official statement on Twitter Monday after her sex tape and nude photos were leaked in a massive hack March 15, which was dubbed the Fappening 2.0. After a short tweet two days after her photos and video leaked, Paige elaborated on the stolen images.
Paige, 24, said she contemplated "physically harming" herself when her private property was stolen. She credited her family, and soon-to-be husband, Alberto Del Rio, with helping her get through the incident. The professional wrestler, who is out on medical leave, said the leak was a learning experience and wants to move forward. Even though she called Del Rio her husband in her statement, they aren't yet married. They are slated to tie the knot Wednesday.
READ: WWE Paige's Fiancé Alberto Del Rio Responds To Nude Photo, Sex Tape Leak
In her first statement about the hack, Paige was brief. "Personal and private photos of mine were stolen and unfortunately they were shared publicly without my consent," she wrote March 17. The post was liked more than 20,000 times by her 1.83 million Twitter followers.
Del Rio issued a public statement, too. Since Paige's videos were old, he was not involved in the hack. "Due to the invasion of our privacy I need to be home with the person that needs me more at the moment and our family," Del Rio said in the statement to Prime Time Appearances Thursday. "Thanks for your support and I'll be seeing you there next time."
Paige's parents, Saraya and Ricky Knight, also responded last week.
"People get hacked, unfortunately my daughter had pics and video shared from years ago. My husband and I support her 100 percent. No fault of her own," Saraya Knight tweeted, adding: "Sat with my husband, he is sobbing, he can't even speak. I'm losing everything I love, the business we love will kill us it seems."
Ricky Knight alluded to Paige being on the verge of harming herself. "My last say on the scandal surrounding my daughter I have just spoken to her over Facebook and I am worried for her mental health or worse," he wrote. "She has not killed anyone [or] robbed anyone. She was having sex in a private situation between consulting adults and then has been betrayed by some low lives. As her Dad, I urge people to back off as I say I am very worried for her. It will be no good backing her when it's too late like many other celebrities who have left us."
Paige's full statement from Monday, as it appeared on Twitter, was provided below:
"I made a big mistake. Huge. I put trust in the hands of someone that took advantage of a young girl years ago. It was my mistake and I'll always take responsibility. But the one thing that was the hardest was thinking, 'My husband is gonna leave me, my family will disown me,' but I'm blessed beyond words to have a family and a husband that stuck by me because they know who I am. They know I'm not a bad person and they held my hands through hell. Because as my husband says, 'You may feel like the devil is throwing you into a storm, but just remember, you are the storm.' And he's right. But we are human. Unfortunately, people don't see it that way when they are behind a keyboard. They don't think that we have feelings or that we don't suffer. Not only was I a victim of viral humiliation but a victim of cyber bullying. I had days where I wanted to physically harm myself. Not only for what millions were telling me but because my family and my husband were suffering the same fate from the internet because of my mistake. It made me and Alberto wonder how people who aren't as mentally strong as us can hand this? How many people have to suffer because of the internet and the cowards behind the keyboard? Or how many men and women have fell into the same trap as me and made those mistakes? That's why we are taking this massive negative and making some kind of positive. We wanna bring those people to justice and also take down the ones who are trolls, with the lack of a better term. Bring awareness. Bring help to those who don't have the tools or the mental strength to do this themselves. To show men and women alike to always think about their future before they do something that may cause a butterfly effect later on in life. Now I know through all of this is… No one will make me feel bad about my mistakes. I already know what they are and I already feel bad. But Alberto and I together can also make a change. My mistake could help people's future. Think before you act. Anyways, onward and upward. Only happiness. No longer talking about anything. Just looking into the future and being happy! I mean come on, I'm getting married? How can I not be happy!"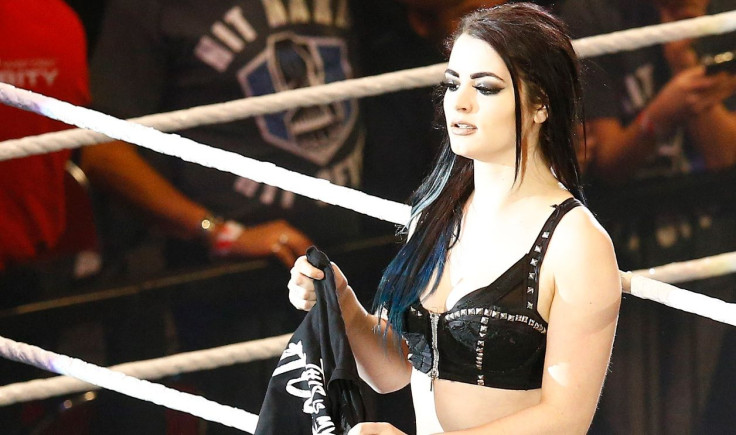 Follow me on Twitter @mariamzzarella
© Copyright IBTimes 2023. All rights reserved.