Twitter Roasts Ben Affleck For Looking 'Miserable' At Grammys 2023 With Jennifer Lopez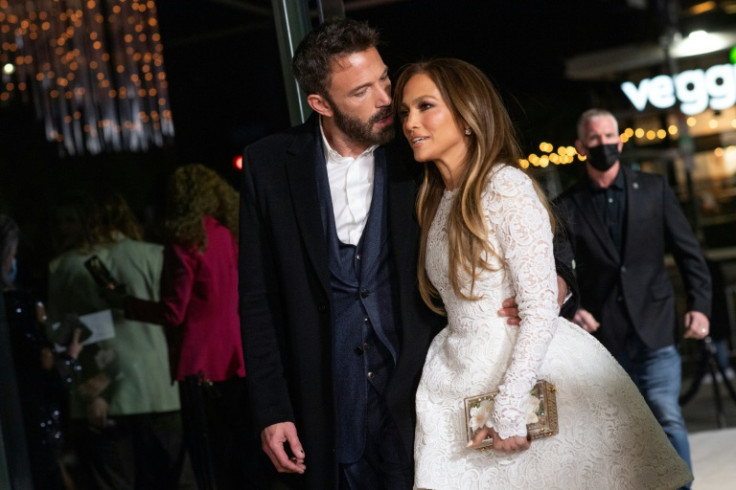 KEY POINTS
Fans noticed that Ben Affleck and Jennifer Lopez didn't have the same energy at the 2023 Grammys
Some poked fun at Affleck for looking "miserable" at the Sunday event
Lopez, who presented an award, and Affleck both skipped the red carpet
Jennifer Lopez and Ben Affleck didn't have the same energy during the 2023 Grammy Awards Sunday night.
Affleck, 50, accompanied his wife, 53, to the 65th Annual Grammy Awards at the Crypto.com Arena.
The "Let's Get Loud" singer presented the Grammy for best pop vocal album, which ultimately went to Harry Styles for "Harry's House." She and Affleck both skipped the red carpet.
During the show, Lopez was seen visibly enjoying herself, clapping and dancing in her chair, while the "Argo" star simply nodded beside her.
Affleck's facial expressions caught the attention of eagle-eyed viewers, who took to Twitter to poke fun at the actor for looking "miserable" during the ceremony.
"However bad of a day you're having, I promise you're not as miserable as Ben Affleck at the Grammys right now," one person tweeted.
"Ben Affleck at the Grammys is a sobering reminder that no matter how rich and famous you are, your lady is still going to drag you to s–t you don't want to go to," another fan joked.
Another user shared a snap of the couple from the event with the caption, "Ben Affleck looks like J.Lo just told him that he couldn't play Hogwarts Legacy when gets home."
Several other users posted memes of Affleck.
One concerned netizen, however, wrote: "Is it just me, or is anyone else feeling really uncomfortable seeing all these pics of Ben Affleck looking this way? I hope there's nothing wrong with him."
Another tweeted, "Leave Ben Affleck ALONE."
But some fans said they could relate to the actor. "Ben Affleck at the Grammys is my spirit animal," one wrote. "I turned the Grammys off. I don't blame Ben Affleck for being unhappy," another said.
One Grammys interaction that also caught the attention of fans featured Affleck whispering something into Lopez's ear and the singer seemingly snapping at him in response.
The "Justice League" star then straightened up his jacket and posture. Lopez looked strained, but when she turned to her right and realized that host Trevor Noah was speaking into the camera beside her, she immediately smiled.
A clip of the moment was shared on TikTok, sparking various speculations among users about the couple's relationship.
"Divorce in 1, 2, 3," one person commented with multiple laughing emojis. Another claimed, "These people don't look happy."
"It looks like he was told to stop by her for whatever he said. It was an awkward moment because the cameras were on them," a third user speculated.
"I think he just said something silly or a joke, and she just kinda stops him," a fourth person suggested.
It wasn't the first time that Affleck became a meme. In 2021, photos of him sitting courtside with Lopez at a Los Angeles Lakers game went viral.
Affleck was later asked about being the subject of a meme during an interview, and he said that his kids were likely proud of him over it.
"I am a big sports guy, I'm not a big meme guy, I don't follow the memes," he told Entertainment Tonight. "My kids like the memes. My kids think the highest form of success in life is to become a meme, so in that sense, they have to be proud of me despite outward appearances."
At the time, Affleck clarified that he had no plans to engage or respond to the online memes.
"If I got in the business of commenting on all the memes on the Internet, it would force me to be witty, and I just can't. I just don't have that to bring, so I'm just gonna let it speak for itself," he said.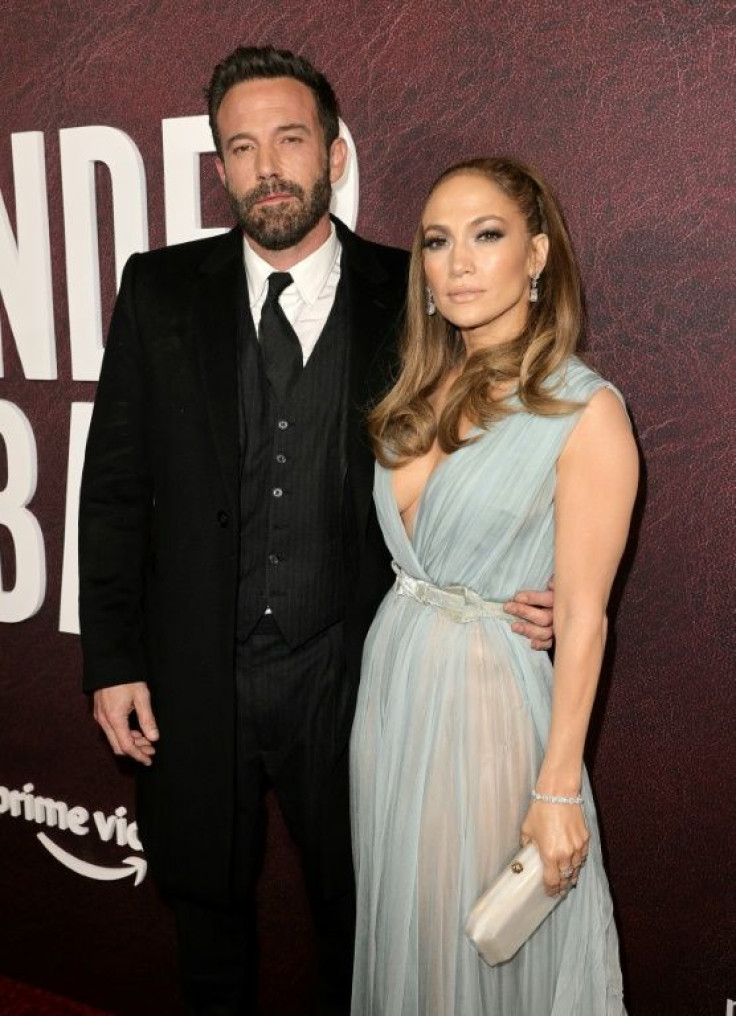 © Copyright IBTimes 2023. All rights reserved.