Twitter Slams Bella Hadid After Giving NYPD The Middle Finger: 'She's A Bigot'
KEY POINTS
Bella Hadid called a "bigot" for giving the middle finger to police officers
Netizens claimed that she did it for publicity and some people even unfollowed her on social media
Hadid's fans still supported her despite what she did
Bella Hadid shared a couple of photos in her Instagram stories that showed her giving the middle finger to the New York Police Department (NYPD) officers. Along with the photo, the 23-year-old supermodel criticized police officers for not wearing masks despite being outdoors.
However, the supermodel's gesture did not sit well with the netizens as they slammed her for doing such a "crass" thing. Several social media users also called her out and even labeled her a "bigot."
"A shining example of poise and class. Why is she worried about people who are minding their business? Everyone can't quarantine on a 4 million dollar farm. Some people have to work for a living," one user commented.
"Some people will do anything for Instagram ratings and publicity. Just sit down. Police are having a hard enough time IMO and don't need this sort of bullying," another user commented.
"Honey the fact they are out patrolling and protecting all says a lot about their work and their selves. Stop trying to become popular by acting like a juvenile. Grow up," @madeliene43 wrote on Twitter.
"Good to know she's a bigot," another netizen commented.
Meanwhile, some users called her a "spoiled brat" and "miss entitled ungrateful" for not knowing the conditions that the police officers work in.
"How shameful!! Wow. She has zero idea of their circumstances or that situation. They aren't entering a building or a place of business. Glad we know where miss entitled ungrateful stands," @jevalentine5 wrote.
One of the users also shared an article published in Elle that showed how the NYPD helped her in finding a man who was stalking her New York home.
Some social media users unfollowed her, believing that Hadid did it just for publicity.
"Have you ever heard this person speak? She's an idiot. Add ignorant and need I say privileged to that and all you get is a WHY does anyone even consider her input or opinion on anything?" @AlexWals commented.
However, there were some who applauded her for what she did and said that only a person with great courage can do it.
"Stunning and brave," one user wrote.
"So brave and powerful of her," another social media user commented.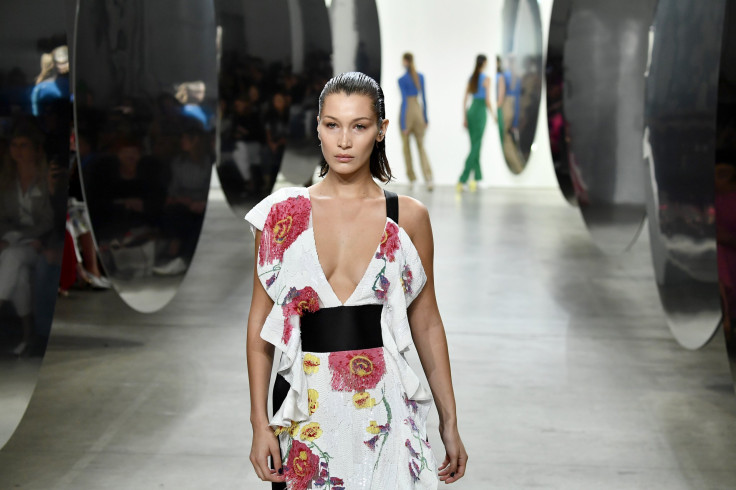 © Copyright IBTimes 2023. All rights reserved.
FOLLOW MORE IBT NEWS ON THE BELOW CHANNELS