Twitter Users Point Out Similarities Between Amber Heard's Handwriting, Therapist's Notes
KEY POINTS
Amber Heard released a binder of therapist notes she believes could have changed the jury's verdict if it had been allowed in court
Some social media users claimed that the handwriting on the notes looked similar to Heard's
Heard's supporters came to her defense and questioned the decision to exclude the actress' therapist notes from the trial
Amber Heard has revealed a binder of therapist notes detailing alleged abuse by Johnny Depp dating back to 2011, but some social media users have claimed that the therapist's handwriting looked similar to the actress'.
The "Aquaman" star shared the notes during her sit-down interview with Savannah Guthrie after being asked whether there was any evidence that wasn't presented in court that she thinks could have changed the verdict in her defamation trial with Depp.
"There's a binder with years of notes dating back to 2011 from the very beginning of my relationship that were taken by my doctor, who I was reporting the abuse to. Her notes represented years — years — of real-time explanations of what was going on," Heard claimed.
However, some Twitter users have claimed that the handwriting on the therapist's notes, which were made available to NBC and shared on "Dateline" Friday, matched that of the actress.
One user posted a screenshot of the therapist notes from the "Dateline" promo alongside a photo of a 2015 love letter Heard wrote Depp, which was revealed in court during the former couple's six-week defamation trial.
"Suspicious similarities between Amber Heard's handwriting and her 'therapist' notes… pay particular attention to the way the 'e,' 'f' and 'th' is written," the user wrote in a post that has received over 5,100 likes.
"Not Amber Heard trying to get people to believe that these papers are real therapist notes. They match her handwriting to a T," another claimed.
"OK but Amber Heard's 'therapist notes' look JUST like her handwriting from her and Johnny's love journal. Are we really supposed to buy this s--t?" a third person commented.
Greg Ellis, a former "Pirates of the Caribbean" co-star of Depp's, also tweeted about it, writing: "It's [allegedly] her handwriting."
Heard's supporters quickly came to her defense.
"If you're one of those people who think that notes from a therapist aren't 'enough' evidence, you're just perpetuating the stigma around mental health," one Twitter user wrote.
"Amber submitted those therapist notes to the court for admission. They weren't admitted, but they would have to have been verified by her therapist in order for her to submit them. You all believe it's her handwriting? You're even more stupid than I thought," a second supporter added.
"I've been personally told in the past, 'Document everything. Keep a diary.' This is standard advice from lawyers, [domestic violence] experts and therapists. What's the point if it's inadmissible when it truly matters most?" a third person asked.
"Deppheads actually believe that Amber's therapist notes were written by Amber. Did you ask the therapist (I think it's Bonnie Jakobs) before you made this up?!" another wrote.
The notes stated that Heard told her therapist Depp allegedly "hit her" and "threw her on the floor" in January 2012 and, eight months later, "ripped her nightgown" and "threw her on the bed." Heard further alleged that her ex-husband "threw her against a wall and threatened to kill her" in 2013.
The judge in the former couple's defamation case excluded Heard's therapist's notes on hearsay grounds, NBC News reported.
On June 1, a Virginia jury found that Heard defamed Depp in a 2018 Washington Post op-ed about surviving domestic abuse and awarded him more than $10 million in damages.
Heard was also awarded $2 million in damages after the jury found that Depp defamed her via his lawyer. She plans to appeal the verdict.
The full "Dateline" special featuring Heard will be available to stream on Peacock starting Saturday.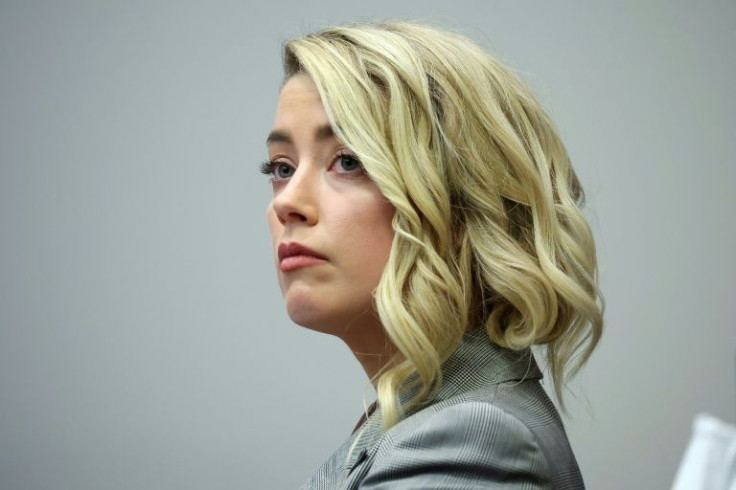 © Copyright IBTimes 2023. All rights reserved.