TXT Soobin Opens Personal Instagram Account; Gets 2.6 Million Followers In Under 24 Hours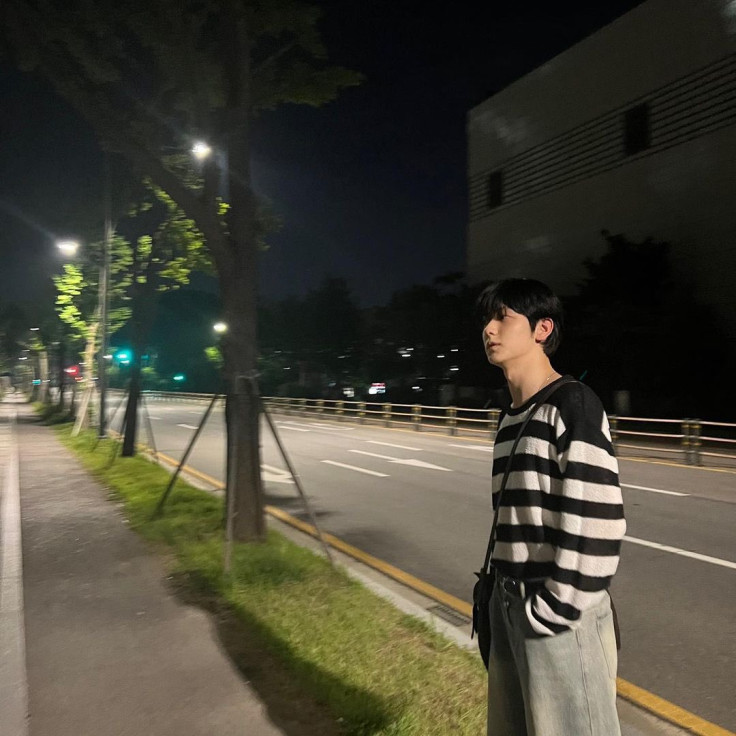 KEY POINTS
TXT's leader Soobin surprised fans with the launch of his personal Instagram account
Fellow member Yeonjun warmly welcomed Soobin to Instagram
Soobin became the fastest 4th-gen K-pop idol to reach one million followers on Instagram
On Monday, Soobin, the leader of the popular K-Pop boy group Tomorrow X Together, surprised fans by officially launching his personal Instagram account, marking a significant milestone in his career.
Debuting as a member of TXT in 2019, Soobin has been captivating audiences with his talent and charisma. Now, he's taking his connection with fans to the next level through the power of social media.
With the unveiling of his personal Instagram account, Soobin joins fellow member Yeonjun, the first TXT member to have his own Instagram presence.
The news of Soobin's account sent shockwaves of excitement throughout the fandom as fans eagerly await for the opportunity to engage with their beloved leader.
According to fans on Twitter, Soobin reached one million followers in just two hours and 18 minutes after opening his account, making him the fastest fourth-generation K-Pop idol to reach this milestone.
Soobin's Instagram followers have since surpassed 2.9 million, proof of the TXT leader's popularity and the fandom's dedication.
As of writing, Soobin is only following two accounts on Instagram – his groupmate Yeonjun and TXT's official account.
The camaraderie between the two members was evident as Yeonjun warmly welcomed Soobin in the comments section of his inaugural post.
"Welcome bro... Wow this is my first time leaving a comment (on someone's post)," Yeonjun wrote.
Soobin's decision to join Instagram comes at an exciting time for TXT and their devoted MOAs (Moments of Alwaysness, TXT fandom's name).
The incredible response from MOAs was evident as Soobin achieved a remarkable feat on Instagram.
With a highly anticipated summer comeback in July, the leader's personal account is a platform for fans to stay updated on the latest news, behind-the-scenes glimpses and insights from Soobin himself.
Yeonjun, the eldest member of TXT, couldn't contain his excitement and took to his own Instagram story to share a screenshot of Soobin's account, drawing further attention to his fellow member's new venture.
What sets Soobin and Yeonjun's Instagram accounts apart from their labelmates, BTS, is their decision to keep the comments section open, allowing fans to express their love and support freely without restrictions.
This open line of communication adds another layer of interaction between idols and fans, fostering a stronger sense of community and mutual appreciation.
While fans continue to celebrate Soobin's Instagram success, the anticipation for TXT's upcoming comeback continues to build.
The group recently dropped a teaser on June 16, announcing their return with a highly anticipated digital single set to release in July.
Fans were already excited after Bang Si-hyuk, the founder and producer of BigHit Music, hinted at a collaboration between TXT and OneRepublic's Ryan Tedder.
Adding fuel to the fire, fans noticed Tedder liking a tweet speculating about a potential collaboration between TXT and Jonas Brothers.
© Copyright IBTimes 2023. All rights reserved.