Tyga-Molly O'Malia Update: Kylie Jenner Turns To Ex-Boyfriend Jaden Smith's Song Amid Rapper's Text Scandal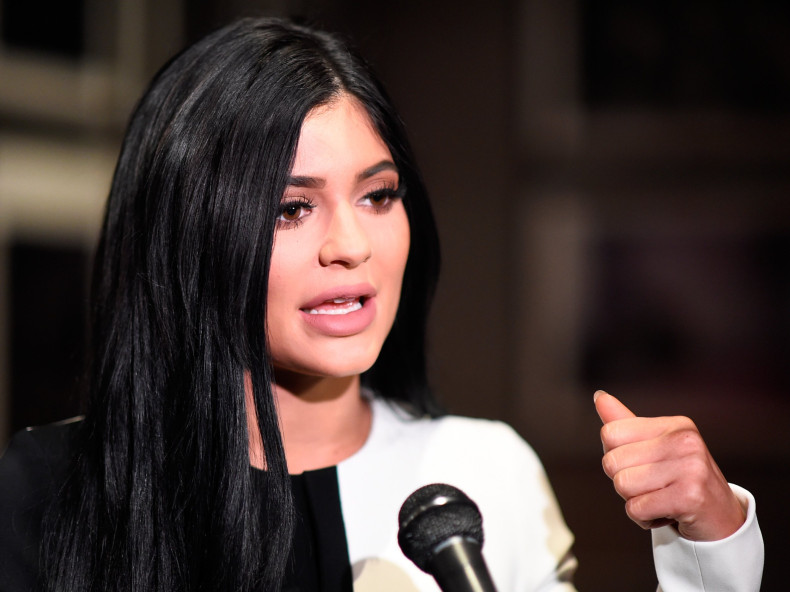 After Tyga and underage teen model Molly O'Malia's alleged text scandal, the rapper's girlfriend Kylie Jenner turned to rumored ex-boyfriend Jaden Smith's songs. The "Keeping Up With the Kardashians" star posted a series of Snapchat videos singing to Smith's "Let It Breathe."
Jenner took to the video messaging application after 14-year-old Molly alleged Monday that Tyga sent her "uncomfortable" messages through Instagram.
The 18-year-old was seen jamming on 17-year-old Smith's song, of which lyrics go like: "If we're friends then it's cool, just know that we were here first. Through the thick and the thin and now we're here 'til it hurts."
Jenner and Smith were rumored to have dated a few years back, but Jenner had maintained that the two were just friends.
Molly accused Tyga of asking her to FaceTime with him three times. The teenager reportedly said that she started a conversation with the "Stimulated" singer because she thought he wanted to help her music career. Jenner slammed Molly in a Snapchat video by donning a blond wig, which matched Molly's long light locks, and mouthed the lyrics to Drake's "Days in the East." She captioned the video, "They hate me."
Following Tyga's alleged scandal, Jenner's mother Kris Jenner warned the 26-year-old that he needed to "grow up" and he was "running out of chances and excuses" with both her and his girlfriend, Hollywood Life reported. "Regardless of ... intentions, Kris thinks he was stupid," a source told the entertainment website.
© Copyright IBTimes 2022. All rights reserved.