Uber Eats Accepts Shiba Inu As Payment After Expanding Nationwide Delivery In The US
KEY POINTS
Shiba Inu holders can now use the crypto to pay for Uber Eats
Uber Eats does not accept direct crypto payments at the moment
Shiba Inu was trading 0.73% at $0.000009985
Uber Eats, the online food delivery platform, joins the bandwagon as it starts accepting the dog-themed altcoin Shiba Inu as a form of payment after launching nationwide delivery in the U.S.
Acceptance of Shiba Inu as payment continues to grow, with Uber Eats as the latest company to embrace the popular altcoin. SHIB holders can now pay for their food orders using the dog-themed crypto asset through BitPay, according to the Bitcoin payment service provider's announcement on Twitter over the weekend.
At the moment, Uber Eats does not accept direct crypto payments, but the payment service provider offers several alternatives that allow crypto holders to use SHIB as payment. This includes using BitPay gift cards, BitPay Cards and Menufy.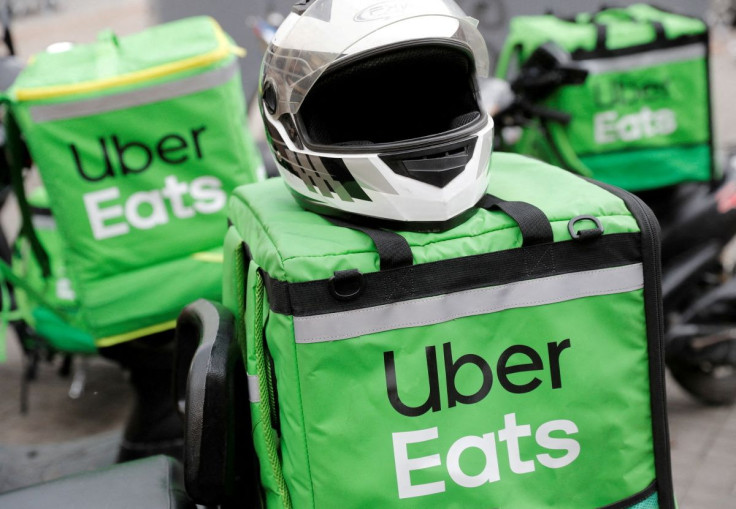 BitPay described prepaid gift cards as "fast and easy" ways for users to convert their crypto into prepaid gift cards that allow them to spend it "just like cash" at a wide list of "merchants across a variety of categories." Another way of paying Uber Eats using crypto is by purchasing gift cards for restaurants that accept cryptocurrency.
But, perhaps the most convenient way is to use the BitPay Card since it enables users to spend their crypto "anywhere that Mastercard is accepted." According to BitPay, the card allows users to pay in Shiba Inu and other accepted cryptocurrencies to "DoorDash, Uber Eats, GrubHub and any other with any food delivery service," including food deliveries from local restaurants with their "own delivery service."
BitPay also collaborated with the restaurant online ordering system Menufy to make it easy for users to pay for delivery and takeout to local restaurants and other fast-food chains directly from their crypto wallet.
The latest announcement came at the heels of Uber Eats launching a nationwide delivery all over the U.S. "We're committed to being a platform that allows consumers to get anything (like their favorite foods from across the country) and finding new and diverse ways to help merchants grow their business," an Uber spokesperson said in a recent interview.
SHIB is one of the casualties of the latest crypto meltdown, but unlike other crypto assets, it did not wallow during the tumble but immediately bounced back. As of 11:52 p.m. ET on Sunday, Shiba Inu was trading 0.73% at $0.000009985 with a 24-hour volume of $210,944,320, based on the latest data from CoinMarketCap.
© Copyright IBTimes 2023. All rights reserved.