Uber and Starwood Hotels Join Forces To Offer Loyalty Points For Rides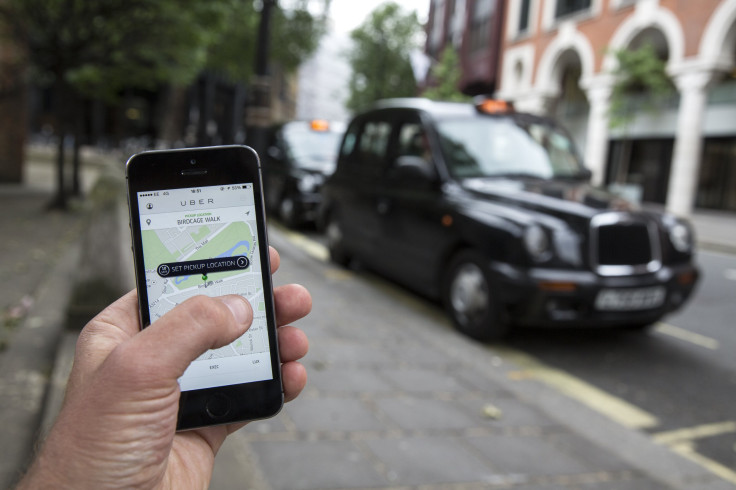 Forget "backseat driver." Uber is touting a new program that will let you be a "backseat earner."
The ride-hailing app company has partnered with Starwood Hotels and Resorts to allow Uber customers the chance to earn loyalty points in Starwood's Preferred Guest member program.
"Starwood Preferred Guests can link with their Uber account and get star points for every dollar they spend on Uber," Chris Holdren, senior vice president of Starwood Preferred Guest and Digital, said. "And when they stay in our hotels, they earn even more points."
Users will be awarded one point for every dollar spent on Uber, and between two and four points per dollar if they use Uber while staying at any Starwood hotel in the world. (Starwood's Preferred Guest program has three member levels -- lowest level members earn two points, middle tier members earn three points, and highest-tier members earn four points.)
To start earning, users must first link their Uber and Starwood Preferred Guest accounts at spg.com/uber -- and complete one qualifying stay in a calendar year at any Starwood property around the world. Uber riders can take advantage of the offer in any city in the U.S. where Uber operates, and in destinations around the world, including China, Brazil and Europe.
Starwood, which includes properties like Sheraton, Westin, St. Regis and W Hotels, has similar partnerships with Delta Air Lines and Emirates. This is Uber's first foray into partnership with a loyalty program.
© Copyright IBTimes 2023. All rights reserved.