Uberstate: Bridging The Gap Between The Real Estate Industry And DeFi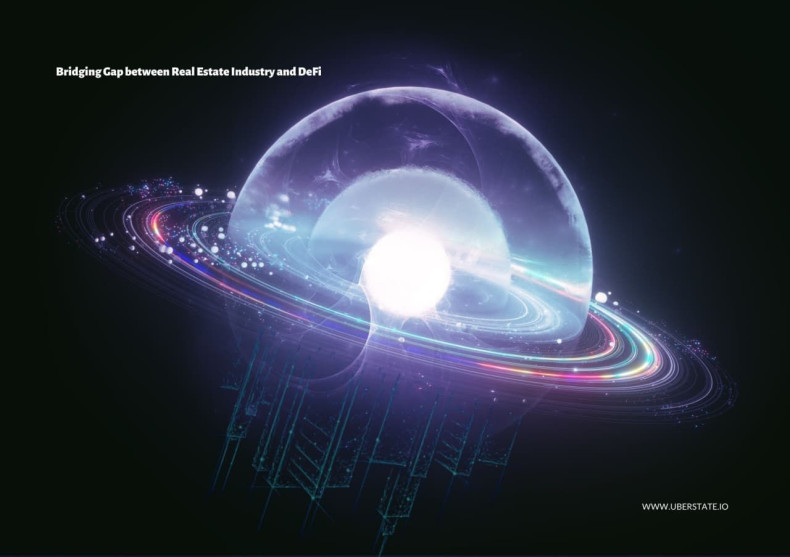 The real estate industry is one of the most thriving industries in the world. Over time, this industry has maximized the profit of investors seeking passive income. It is generally considered as an effective strategy to build wealth. The housing market is well established to put more money into the pockets of future investors, regardless of the tough competition existing in the market.
Although the real estate industry is typically considered as a fantastic long and short-term investment with a reasonable ROI, investing is expensive. Buying a home or a piece of land isn't cheap, and the skyrocketing home prices this year isn't helping matters. The initial capital for investment is quite high, so you'll need to raise a substantial amount of money.
In addition to that, the demand is crazy. While house inventory has improved in the United States, supply is still low compared to the demand. There's a big chance that you'll face competition assuming you have the capital to invest. Aside from the initial capital, you'll have to factor in maintenance costs. Most investment firms require you a starting capital of more than $10,000, which can be quite high for a bourgeois investor.
Real Estate and DeFi: Exploring the Real-World Use Cases
As explained earlier, real estate is expensive to own. Plus, it's heavy regulated and bank financed. That is why there's an abundance of investment and asset management firms based on centralized finance. Still, they don't solve the problems prevalent in the housing industry. For instance, they don't have a provision for borderless ownership and digital asset holders who prefer to transact in cryptocurrency. There's also a lack of on demand liquidity for traders seeking immediate digital currencies.
The payment system has gone digital. DeFi has become a mainstay and promotes borderless transactions. A significant amount of people globally prefer to transact in cryptocurrency than fiat. Unfortunately, only a few asset management companies operate in the decentralized space and offer real estate investors the opportunity to own a home and earn on their investments.
Revolutionizing the Real Estate Ecosystem with Überstate
Let's introduce you to a more frictionless way of becoming a real estate owner using digital assets. Überstate Incorporated is a leading company in the real estate payment networks. Through its Digital Real Estate Asset Management DREAM, Überstate offers scalable and transparent solutions to landlords looking for an effective way of managing their assets.
Apart from offering a scalable payment solution, the company gives investors the opportunity to earn passively on their portfolio in digital currencies. Through Übestate, people can access the decentralized financial space through their smart wallets. Homeowners can earn money on their investments in digital assets, with low agency and transaction costs.
Thanks to the low initial investment, investors can access the real estate market and earn a reasonable ROI in the company's native RIT token. Users can view the financial details of their assets in real-time and have access to a liquidity pool to facilitate transactions. You also earn as a liquidity provider.
Summarily, Überstate offers;
Digital currency tethered to assets
Dividend payment stream
On-demand liquidity
OTC service via payment provider
Real-time net asset value
Low agency costs
Low initial investment, etc.
Überstate is key to maximizing your real estate income and enjoying the numerous benefits of being a liquidity provider. It aims to revolutionize the real estate industry and bring the worlds of the housing market and DeFi together.