UN Launches Drones In Africa: Peacekeepers Kick Off New Surveillance Fleet In DR Congo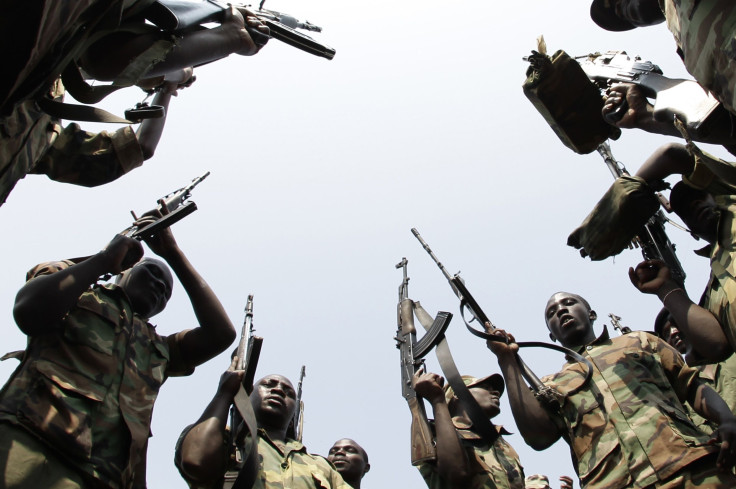 Drones were deployed over the Democratic Republic of the Congo on Tuesday, marking the first time the United Nations has used unmanned surveillance aircraft in its peacekeeping efforts. A fleet of five unarmed drones will help U.N. troops monitor the vast Central African country of 66 million people, which has been plagued by violent militias for decades.
"Such high-technology systems allow a better knowledge of what is happening on the ground, which allows a force to better do its job," said Hervé Ladsous, U.N. Under-Secretary-General for Peacekeeping Operations, according to the U.N. News Agency.
The United Nations Organization Stabilization Mission in the Democratic Republic of the Congo, or Monusco by its French acronym, has been working to maintain peace in the war-torn country since 1999. The peacekeepers were criticized in November last year when they failed to stop the insurgent group M23 from taking over the eastern town of Goma. The U.N. Security Council responded by authorizing a 3,000-strong intervention brigade in March this year on top of the existing 18,000, officially strengthening Monusco's mandate to allow for offensive combat -- something virtually unheard-of for peacekeeping outfits.
The new drone program marks another rare initiative for the U.N. It was originally approved by the Security Council in January, due in large part to the conflict in Goma. M23 surrendered last month, but ongoing peace talks in Uganda between the rebels and the Congolese government have reached an impasse over the wording of the final agreement.
The drones for the Congo fleet were purchased from the electronics firm Selex ES, a unit of the Italian industrial and defense company Finmeccanica SpA (BIT:FNC). Deployment was originally planned for August, but a complicated procurement process delayed the launch until this week. If the drones prove effective, the U.N. may consider launching similar initiatives in other countries where peacekeeping operations are under way.
But there are some concerns about the U.N. drone program's transparency and regulatory framework. "Congo is in many ways a laboratory for U.N. peacekeepers with a range of equipment and a range of experiments being used," said Phil Clark, a political professor at the University of London's School of Oriental and African Studies, to Deutsche Welle. "But I think there are big questions here. Such as, what is it like for a non-state actor to use drones and this type of equipment, what kind of information will it be gathering, who exactly will have access to that information and what will they do with it and so I think we need a lot more clarity from the U.N. as to exactly how these drones will be used."
The Congo is still home to dozens of armed groups, many of whom are fighting for control of the country's extensive mineral wealth. For years, the militants have been largely unimpeded by the weak central government in the far-west capital city of Kinshasa, and members of the Congolese army have also been accused of committing severe human rights abuses against civilians.
"We need to take care of the FDLR, the ADF, the Mai Mai," Ladsousto told the Associated Press on Sunday, referring to two high-priority insurgent groups and a general term for Congolese militias. "We are going to use these machines and they will have an important deterring effect."
© Copyright IBTimes 2023. All rights reserved.