Uncle Of Teen Who Filmed George Floyd's Murder Killed In Car Crash With Minneapolis Police
KEY POINTS
Police were chasing a carjacked vehicle when it collided with Leneal Frazier's car
An officer involved in the accident was treated for non-life-threatening injuries
Darnella Frazier was honored by the Pulitzer Prize Board last month
A teen who filmed the murder of George Floyd by former officer Derek Chauvin said her uncle was killed in a crash involving a Minneapolis police car Tuesday.
Leneal Lamont Frazier, the uncle of 18-year-old Darnella Frazier, died after a police car collided with his vehicle Tuesday afternoon. The police were chasing a carjacked vehicle.
Following the incident, the teen wrote on Facebook, "Minneapolis police killed my uncle."
"Another Black man lost his life in the hands of the police … I couldn't accept what I was hearing and still can't. Some things just take time to process," said Darnella.
Around 12.30 p.m. Tuesday, the police vehicle crashed into Frazier's vehicle at the intersection of 41st Avenue North and Lyndale Avenue North in Minneapolis.
Officials from Minneapolis Office Department said the driver in the carjacked vehicle was involved in several robberies and refused to stop when asked to so, reported ABC News. It was not clear if they managed to arrest the suspect.
Police spokesman John Elder said Leneal was rushed to a hospital after the crash but he succumbed, reported USA Today. An officer involved in the accident was treated for non-life-threatening injuries and was discharged later.
In another post, Darnella wrote, "the police made a bad decision by doing a high speed chase on a residential road. The police car is the car that killed my uncle. Accident or not he's gone. Everyone made it out alive, but my uncle. It hurts different because he had nothing to do with this. He was on his way home. I have every right to feel the way I feel."
"I was just with you at the beach...if I would've known that would be my last time seeing you, I would've hugged you so much longer, told you I love you way harder," she added.
Minnesota State Patrol will lead the investigation into the crash.
Last month, Chauvin was sentenced to 22.5 years in prison for the murder of Floyd. The former Minneapolis police officer was convicted of second-degree unintentional murder, third-degree murder and second-degree manslaughter.
During Derek Chauvin's trial in March, Darnella told prosecutors that she continues to harbor a lot of guilt and trauma from witnessing Floyd's murder, reported ABC News.
"When I look at George Floyd, I look at my dad, I look at my brothers, I look at my cousins, my uncles because they are all Black. And I look at that and I look at how that could have been one of them," she said.
Darnella was honored by the Pulitzer Prize Board in June for recording the video, which stirred a nationwide outcry.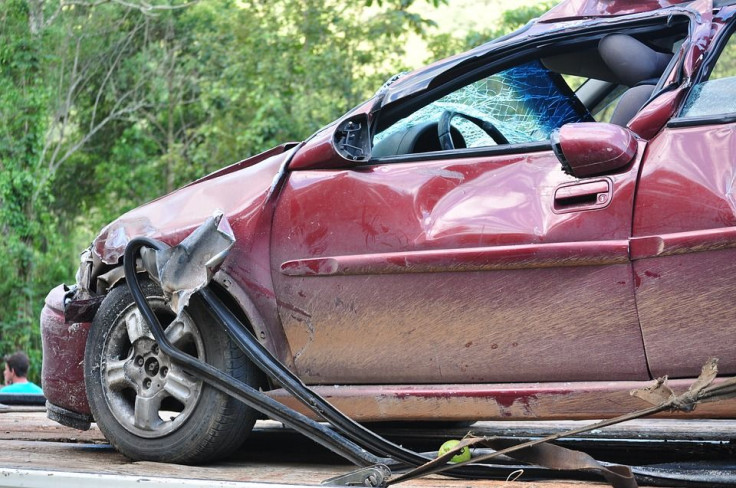 © Copyright IBTimes 2023. All rights reserved.