'Under The Dome' Season 3 Spoilers: Showrunner Teases Surprising Relationship Between Two Foes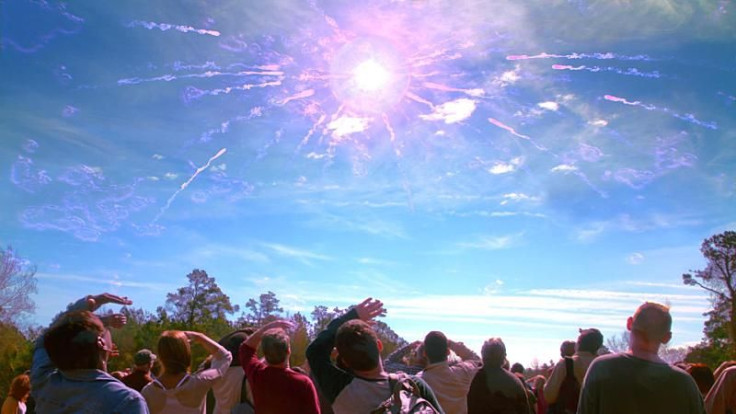 Chaotic, intense, scandalous -- those were just a few words that the cast of "Under the Dome" used to describe the upcoming season of the hit CBS thriller. But out of all the teasing, Season 3 adjectives, the most accurate word said to sum up the third installment would have to be "unexpected."
"I just have to go with unexpected," Rachel Lefevre, who portrays Julia on the supernatural series based on Stephen King's 2009 best-selling novel, revealed to Entertainment Weekly.
Neal Baer, the show's creator, then explained why "unexpected" was the perfect description of the show's third installment when he spoke to TVGuide. The showrunner hinted that there's an upcoming storyline so shocking, it will leave viewers with their mouths agape when they witness a jaw-dropping alliance pan out in the forthcoming premiere, set to air Thursday, June 25.
"Two characters who have been mortal enemies become grudging allies this season," Baer said before revealing that the pact would be between none other than Julia and Big Jim (Dean Norris).
As fans well remember, the two Chester's Mill resident haven't always exactly seen eye to eye. In fact, the duo ended Season 2 on a rather bloody note after Julia stabbed Big Jim in the foot in an attempt to escape from his murderous clutches. But according to Baer, the two foes (who were left stranded inside the Dome while others escaped) will have to work together if they want to survive what lurks inside the spherical entrapment.
"Julia and Big Jim become -- I wouldn't say bosom buddies, but they certainly become allies against everyone," Baer told TVGuide. "They unite against the enemy within. That's the theme of this season ... struggling to live under the dome and fight the enemy within. And it's not Big Jim."
The showrunner revealed that Julia will soon learn Big Jim might not be so crazy for thinking the Dome is troublesome. "Big Jim and Julia really come to terms where he says, 'You've always said the Dome was here to protect us. You've always had faith in the Dome. You're wrong,'" Baer said. "And Julia comes to see that maybe Big Jim is right."
During a CBS summer press event in May, Bear promised fans that all our burning questions about the Dome, including why it came down and "what's it's about," will soon be revealed. "By the end of the season, you'll know exactly why this happened the way that it happened," he stated.
We guess Lefevre was right! We really don't know what to expect come Season 3.
"Under the Dome" will air its two-hour Season 3 premiere on Thursday, June 25, at 9 p.m. EDT on CBS.
© Copyright IBTimes 2023. All rights reserved.