Union Vote Scheduled For Ohio EV Battery Plant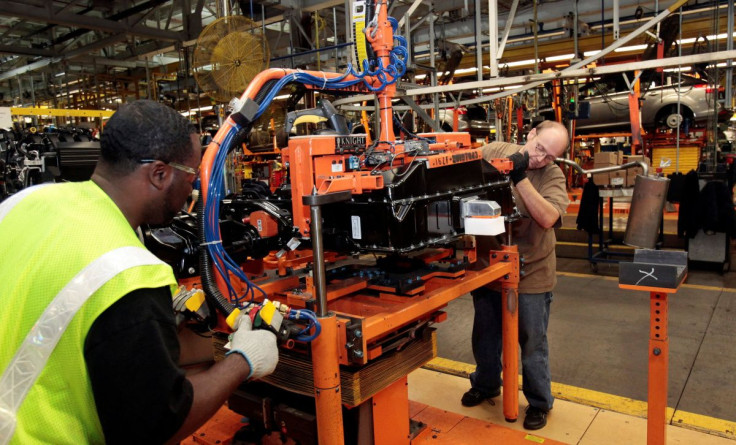 A major electric vehicle battery plant in Ohio will have a union vote and set a model for similar billion-dollar factories.
Encouraged by the labor movement that's currently rising across the U.S. and the Biden administration's positive comments toward EV factory workers, experts predict that the workers at the Ultium Cells plant will vote in favor of United Auto Workers union representation. Approximately 900 workers are eligible to work on Wednesday and Thursday.
The Ultium Cells plant is a joint venture between General Motors and LG Energy Solution, a facility that the UAW considers as an essential new ground to break as electric vehicles require less traditional labor than internal combustion engines. Ford CEO Jim Farley had even said that the company predicted that electric vehicles would need 40% fewer workers than traditional cars and trucks.
Production at the Ohio plant started in August and is the first of four other facilities planned for the GM-LG joint venture. Other automakers such as Ford Motors and Stellantis have announced plans for similar factories. They would each have to be organized separately for workers to unionize.
For UAW, only a simple majority of voters is necessary instead of the entire workforce supporting the union in order for the factory to be organized. The National Labor Relations Board is overseeing the process and expect for voting to be finalized by early Friday at the latest. Voting finalization isn't the last step in the process, there's still a five business day period for both sides to challenge the results and submit objections. Following that, there's also a period when both sides will be able to begin negotiations.
"I'm on record as saying we support those plants getting unionized as we go forward," explained GM CEO Mary Barra to investors last month. "But we also have to make sure we're competitive."
Executives, including Barra, have said that hourly pay for battery factory workers should be along the line of auto supplier workers; this rounds out to $20 or less instead of the traditional assembly line jobs that pay more than $30 an hour. Ultium has stated that the workers at the plant currently are paid between $16 and $22 an hour and receive full benefits, incentives and even tuition assistance.
© Copyright IBTimes 2023. All rights reserved.
FOLLOW MORE IBT NEWS ON THE BELOW CHANNELS