United States Now Lags Behind Canada, Other Countries On COVID-19 Vaccinations
Despite a strong start to the COVID-19 vaccination rollout, the United States isn't just falling short of its own goals when it comes to the numbers of people who are protected against COVID-19. It is not falling behind other countries around the world when it comes to its vaccination rates.
According to the New York Times Vaccination Tracker, the United States has seen 56% of the population receive at least one shot of a COVID-19 vaccine (three of which have been approved for Emergency Use Authorization in the United States). 48% of the population is fully vaccinated. However, when compared to some other countries which had more sluggish starts to their vaccine rollouts, the U.S. is now falling behind, ranking 6th behind other highly populated countries when it comes to how many people have received at least one shot, and 4th behind those with fully vaccinated residents.
Fully ahead of the United States in both categories are the United Kingdom, with 69% having received one shot and 53% being totally vaccinated; Spain, with 62% having received at least one shot and 50% fully vaccinated; and Canada, with 70% of the population having received at least one shot and 49% now fully vaccinated. While they fall below the United States when it comes to the numbers of their populations fully vaccinated, Germany and Italy have both also outpaced the United States when it comes to the percentage of their populations who have received at least one shot, with both currently sitting at 60%.
While the United States does have a significantly higher population than all five of those countries, the fact that it is starting to fall behind is concerning when case numbers and deaths have started to rise again amid eased restrictions and a swarming Delta Variant. While the largest percentage of cases have overwhelmingly occurred among the unvaccinated, fears over another surge in the country are leading to some pandemic restrictions being rolled back into place.
With their new rate ahead of the United States, Canada (which also leads vaccination rates among G20 countries) could begin reopening its border to US travelers after a 16-month closure, the BBC reports. However, it will only apply to vaccinated US citizens and permanent residents, who could potentially be welcomed back by mid-August for non-essential travel.
But with the United States falling behind and still suffering from waning vaccination rates, even if other countries open their borders, if the surge continues to grow and begins rivaling that of the initial virus in 2020, citizens may be forced to contend with restrictions within their own borders, something several other countries are also contending with.
While the United States likely wouldn't be as strict as a whole, due to each state having its own government, if cases get bad enough, some of the states that have been more vigilant with restrictions—such as New York and California—could look towards measures as restrictive as ones in some countries in Europe, where proof of vaccination or recovery from COVID-19 is needed for access to restaurants, bars, shopping malls, public transportation and other areas in France, Greece and elsewhere, AP reports.
California has already put back a restriction requiring the use of face masks indoors for everyone—including the fully vaccinated, as cases once again grow in Los Angeles County.
A surge could also once again impede economic growth and recovery if businesses are forced to shut down due to growing cases and deaths.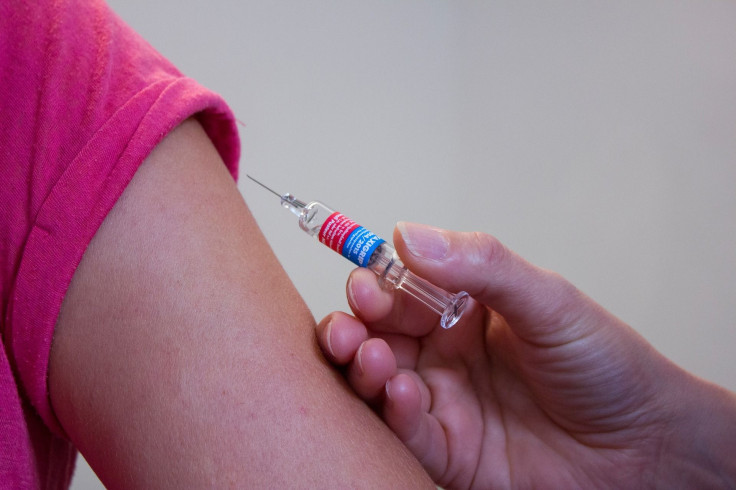 © Copyright IBTimes 2023. All rights reserved.