University Of Kentucky Student's Racist Tirade Against A Black Freshman Sparks Outrage [Video]
Massive outrage spread among students and netizens after the video of a white student from the University of Kentucky hurling racial slurs at a fellow Black student was shared online.
Sophia Rosing was arrested early Sunday for her racist tirade against Kylah Spring, who was working as a desk clerk at the Lexington campus.
Several social media users slammed Rosing after Kylah, a freshman, shared her side of the story online.
Some netizens have also shared videos and photos and claimed Rosing had a pattern of behavior. International Business Times could not verify these claims.
Hundreds of students and demonstrators gathered at the university Monday night in solidarity with Kylah, and marched from the William T. Young library to the Bowman statue near the Gatton Student Center inside the campus.
The crowd was heard changing "Protect Black women" and "Speak up, UK."
"I was physically, verbally and racially assaulted by Jane Doe A.K.A. Sophia Rosing, a 22-year-old student here at the University of Kentucky," Kylah told the crowd. "To my Black UK community, I see you, I feel you, and I stand with you."
Kylah's mother, Betsy Spring, also spoke at the event and called for "movement," according to Kentucky Kernel, a student-run newspaper for the University of Kentucky.
"Let the end of the story be the end of the story, and let's turn a new page and write a new story," Betsy reportedly said at the march. "We're grateful for you, but we charge you to not just let this be a moment, let this be a movement."
Several students have spoken about racism within the campus following the incident.
"This is Kentucky, (so) you see racist events happen all the time, but growing up in Lexington it's just so disappointing to see something like this happen on our campus," Joy Ntakarutimana, a freshman biology major, said while attending the march, according to the outlet.
"We are here to have our voices be heard so we can effectively combat racism on our campus. We need our voices to be heard. Our voices are falling on deaf ears. The only way we are going to be heard is if we come together," Troy Rawlins Jr., a member of the fraternity, who helped organize the march, told Lexington Herald-Leader.
Jaaliyah Biggers, a freshman, said she wanted to see Rosing expelled.
"It should be an immediate reaction, and immediately resolved," Biggers told the outlet.
Rosing was arrested on charges of public intoxication, assault on a police officer and assault. She appeared in court and pleaded not guilty to those charges Monday.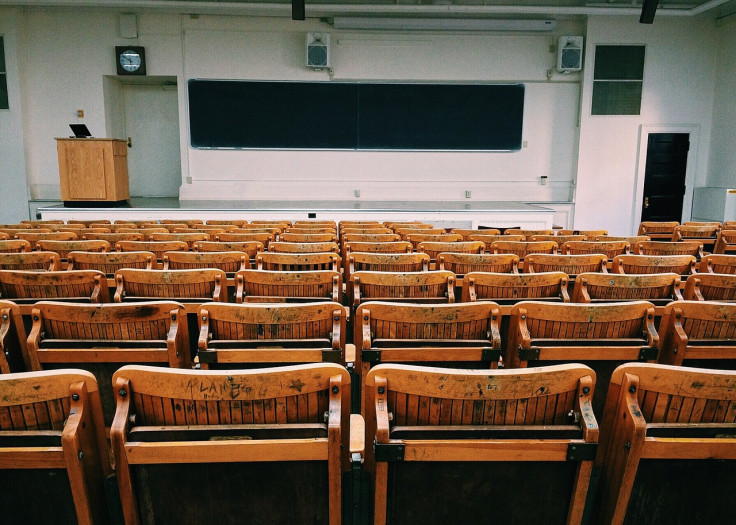 © Copyright IBTimes 2023. All rights reserved.