University of Mississippi Students Shouted Racial Insults After Obama Won Last Night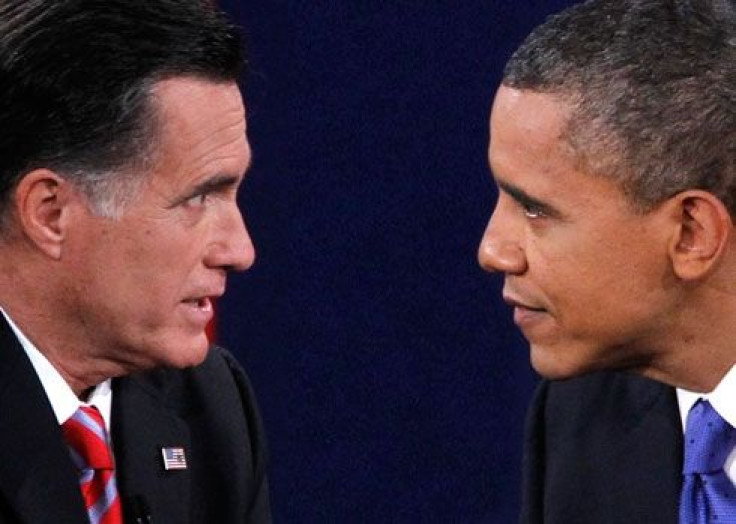 College students, a rambunctious bunch if ever there was one.
We expect them to drink a whole bottle of tequila in one sitting, maybe run up and down a few halls after their favorite MLL teams wins. What we don't expect them to do, however, is be overtly racist in the 21st century.
Most aren't, but all bets are off in Mississippi.
After Mitt Romney lost the 2012 election last night, hundreds of Ole Miss students, according to Gawker, gathered to exchange racial epithets and violent, anti-Obama chants. In addition to saying not so nice, anachronistic things about people who aren't the same skin color as them, the students reportedly threw rocks and burned an Obama sign.
Burning in effigy and practicing ones curveball with a stone—not the best practices, but not utterly condemnable on their own. Shouting bigoted vitriol will never be okay though.
The use of racial language was confirmed by the university's chancellor Daniel W. Jones, who said in a letter to students that "The reports of the use of racial language by some have been confirmed by our campus police. The University leadership strongly condemns this kind of behavior and is embarrassed that any students associated with the university would use this kind of language."
Unfortunately for Jones and his proud school, this racism has become shockingly de rigueur in the great state of Mississippi, and you could make the argument that sharp-tongued ex-governor Haley Barbour is leading the way in returning the state to the stone age of racism.
In the past, Barbour has had no trouble using the word "coon" and joking that an aide would be "reincarnated as a watermelon and placed at the mercy of blacks."
Oh, and if that weren't enough to prove to you that Barbour stands right on the line of racial sensitivity, he's continually stood up for "Citizens Councils," which Matthew Yglesias called the "respectable face of white supremacist political activism" in the South.
No, but how can any of us begin to understand the South when we don't come from there? How can any of us possibly understand that it isn't okay to spout off racist remarks anywhere? It really is a complicated world we live in.
© Copyright IBTimes 2023. All rights reserved.
FOLLOW MORE IBT NEWS ON THE BELOW CHANNELS