University Separates From Professor Who Said Otto Warmbier 'Got Exactly What He Deserved'
Professor Who Said Warmbier 'Got Exactly What He Deserved' Won't Be Returning To University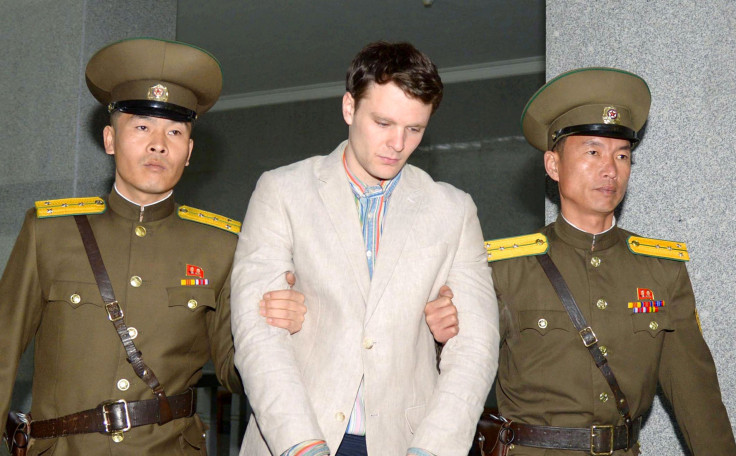 The University of Delaware is parting ways with an adjunct professor who said that Otto Warmbier, a college student who died this month after being released from a North Korean prison, was a "clueless white male" who "got exactly what he deserved," according to the Washington Post Monday.
The university distanced itself from comments Katherine Dettwyler, an anthropology professor at the school, posted on her Facebook. The posts are now deleted.
READ: How World Leaders Reacted To Otto Warmbier's Death After Time In North Korea Prison
"The University of Delaware has announced that Katherine Dettwyler, who last taught in the spring as an adjunct faculty member, will not be rehired to teach at the University in the future," read a statement released by the university Sunday. "Those comments in no way reflect the values or position of the University of Delaware. The University of Delaware is committed to providing our students, and our community, with an inclusive and supportive atmosphere characterized by respect and civility. "
Warmbier was a 22-year-old college student who studied at the University of Virginia. He traveled to North Korea as a tourist and was detained as he was leaving in capital city Pyongyang's airport. He was en route to a study abroad program in China. He was charged with allegedly removing a propaganda poster in an hour-long trial and sentenced to 15 years of hard labor in 2016.
After 17 months in prison, the U.S. secured his release and he was brought back to his native Ohio. He was returned in a coma, which North Korea said was the result of a case of botulism during which he was given a sleeping pill that he never woke up from. Doctors caring for Warmbier at the University of Cincinnati Medical Center said that there was no evidence of botulism and that he suffered extensive loss of brain tissue. Warmbier died of unknown causes on June 19.
Dettwyler had harsh words for Warmbier who she said has the "typical of a mindset of a lot of the young, white, rich, clueless males who come into my classes," in one post, according to the Philadelphia Inquirer Sunday.
"These are the same kids who cry about their grades because they didn't think they'd really have to read and study the material to get a good grade," Dettwyler wrote. "His parents ultimately are to blame for his growing up thinking he could get away with whatever he wanted. Maybe in the U.S., where young, white, rich, clueless white males routinely get away with raping women. Not so much in North Korea. And of course, it's Ottos' (sic) parents who will pay the price for the rest of their lives."
The University of Delaware's independent student newspaper the Review reported that the professor was outspoken about her political views and that this kind of post from the teacher was unsurprising.
READ: Otto Warmbier Dies And Family Blames North Korea For Death
The conservative website Campus Reform reported that Dettwyler, 62, also made similar comments criticizing college students in the comment section of the conservative website the National Review.
"If you knew some of these kids, you'd be appalled. They think nothing of raping drunk girls at frat parties and snorting cocaine, cheating on exams, and threatening professors with physical violence," she wrote.
© Copyright IBTimes 2023. All rights reserved.