University Of Texas Austin Murder: Body Found In Creek, Investigators Searching For Suspects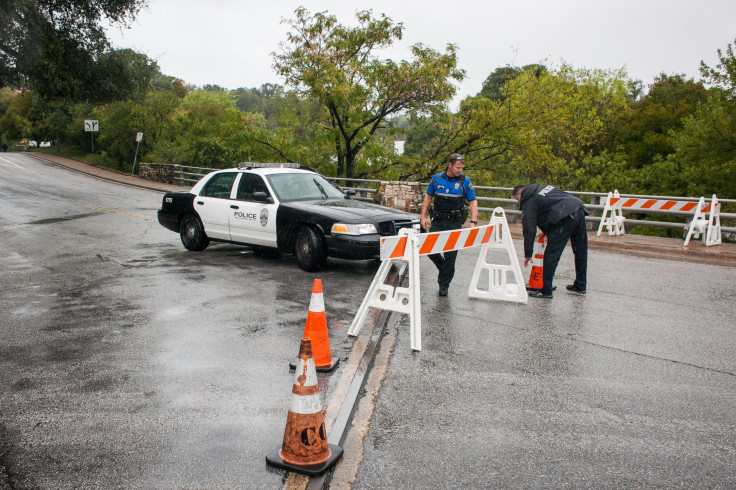 Police are looking for suspects after a body was found Tuesday in a creek on the University of Texas at Austin campus near an alumni center. Investigators have indicated that they are looking into the matter as a homicide. The body was found at 10:46 a.m. local time, and officials with the campus police did not immediately identify who the victim was.
"I have spoken with campus public safety leaders and am writing to assure you that we are doing everything possible to ensure safety on campus. We are also working closely with Austin police to identify possible suspects," Gregory Fenves, the University of Texas president, said in a statement, according to local NBC affiliate KXAN-TV. "We are unable to release the name of the victim or any details until the family has been notified."
Fenves also reassured students that police and campus officials were doing everything possible to make sure that college grounds are safe. The campus continued to stay open during the investigation, and all classes and events were expected to remain on schedule, he wrote on the campus website.
Campus police officially notified students and faculty Tuesday with a school safety alert mentioning the death, which Fenves later called "a tragedy," according to the Dallas Morning News.
Austin, with a population of 885,400, isn't necessarily known as the safest of cities. It is rated as being safer than just 8 percent of American cities, according to an index created by Neighborhoodscout.com. It has 3.95 violent crimes per 1,000 residents each year. The murder rate is lower than most major American metropolises, however, with 0.04 per every 1,000 residents.
Records posted online by the University of Austin at Texas Police Department show that there hasn't been a murder reported to that force in the last 16 years. Crime statistics from before the year 2000 are not available on the website.
© Copyright IBTimes 2023. All rights reserved.