'Until Dawn' Developer Announces New Game Series 'The Dark Pictures Anthology'
Supermassive Games has announced a brand new game called "The Dark Pictures Anthology." The upcoming titles with be a series that will have individual games with different storylines.
Supermassive is the same developer of the 2015 hit "Until Dawn." "The Dark Pictures Anthology" will kick off in 2019 with a story called "Man of Medan." The story takes place in the South Pacific with a group of four young characters and a skipper named Fliss. The group is out in the ocean searching for a rumored World War 2 shipwreck, but the group gets trapped aboard a ghost ship.
"Man of Medan, like all the games in the Dark Pictures Anthology, is hugely replayable. In fact there is more branching in Man of Medan than any of our previous games. There are multiple endings and multiple scenarios based on the decisions you make in the game. Be careful though as all the playable characters can live, and any and all of them can die, depending on the choices you make," Supermassive Games CEO Pete Samuels said. "Through the protagonists eyes you will uncover the secrets of the mystery surrounding the ill-fated boat. Figuring this out can save their lives – but whether or not they all escape is up to you."
The trailer shows that the "Man of Medan" will look and feel a lot like "Until Dawn." It will still have very cinematic graphics and a storyline that's designed to bring horror and fear to players. What remains unclear, however, is how long "The Dark Pictures Anthology" will last, as pointed out by Engadget. Samuels explained that the new game provided Supermassive the opportunity to explore a variety of horror sub-genres. He also said that they have identified 39 horror sub-genres and that Supermassive wants to represent all of those in this new anthology series.
Supermassive didn't provide an exact release date for "Man of Medan," but it should be available next year for the PlayStation 4, Xbox One and Windows PC. This is the very first game from the studio that will be available in different platforms since 2012. "Until Dawn," "Hidden Agenda" and "The Inpatient" were all PlayStation 4 exclusives. Supermassive is now working alongside Bandai Namco to deliver "The Dark Pictures Anthology" to the PS4, Xbox one and PC.
"To finally be able to reveal this game is an exciting moment. We've been working with the amazing team at Supermassive Games to bring this vision together and we hope fans are excited as we've been to see the game for the first time at Gamescom," Bandai Namco EMEA vice president of marketing and digital Hervé Hoerdt said. "We see this anthology series as an innovative new way to play games, positioning them closer to how people consume their favourite TV shows, creating a brand new terrifying experience on a regular basis."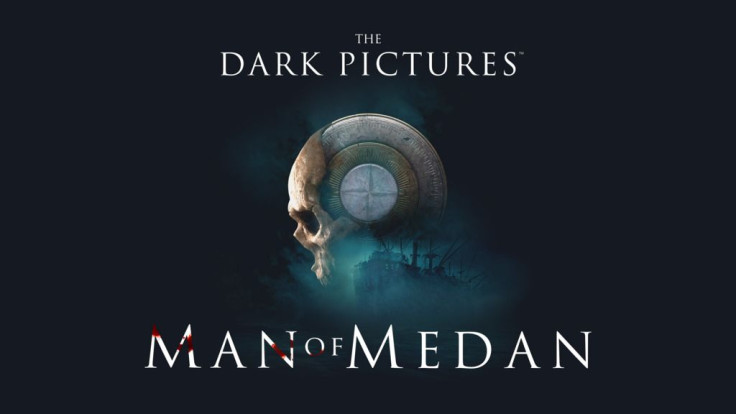 © Copyright IBTimes 2023. All rights reserved.
FOLLOW MORE IBT NEWS ON THE BELOW CHANNELS