Upbit Listing Leads To Massive Surge In Prices Of These Coins Thursday
KEY POINTS
Algorand and Audius tokens were listed on Upbit
Following the listing, prices turned bullish for the coins
Both the tokens rose by more than 50% in a single 5-min candle
Upbit listed two trading pairs Thursday, causing a huge upward surge even as the overall crypto market was trying to recover from the bearish sentiment experienced by investors last week.
Colin Wu, a Chinese journalist, tweeted that the South Korean crypto exchange added KRW/ALGO (Korean Won/Algorand) and BTC/AUDIO (Bitcoin and Audius), directly linking the listing to the massive surge in ALGO's price.
"On Nov. 18, South Korea's exchange Upbit announced the addition of the KRW/ALGO, which caused ALGO to rise by 35% in one hour," Wu said in the tweet.
Algorand's turned extremely bullish following the listing, rising more than 55.97% in a single 5-minute candle. This was followed by another green 5-minute candle that rose from a low price of $2.44 to the highest price of $2.989.
However, the subsequent 5-minute candles showed the bears pulling the token down 6 consecutive bearish red candles appeared on the 5-minute charts. According to the data by CoinmarketCap, as of 3:42 a.m. ET, the daily candle for ALGO/USDT opened at $1.65, reaching a low of $1.64 followed by a daily high of $2.99.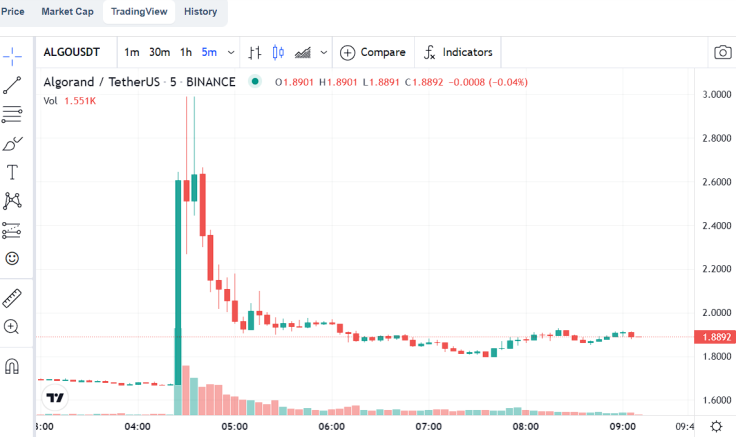 This triggered a sell-off from traders who took advantage of the high prices. There is a 406.85% increase in trading volume, with a 14.43% increase in market capitalization on the counter.
The Audius token saw even more bullish price action as the listing news caused a 1,073% increase in trading volume and a 15.99% rise in market capitalization.
In the 5-minute chart, the Audius price rose 56% as printed on a single candle. However, this was followed by a sell-off. This bullish 5-minute candle opened at $2.32, reaching the daily high at $4.14, and tumbling to $3.6 as the candle closed.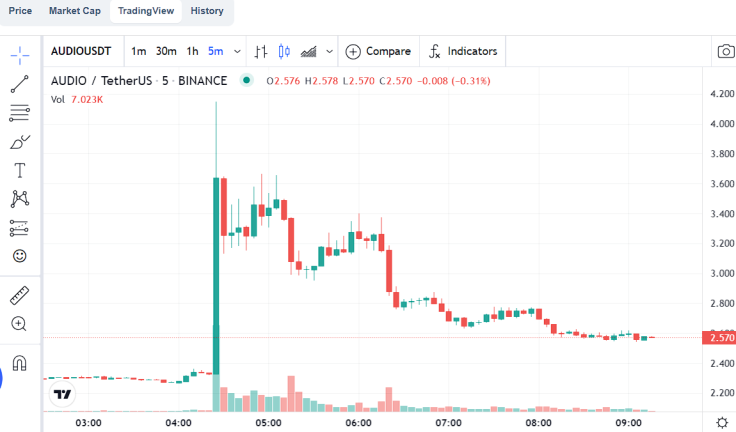 The EverGrowCoin (EGC) saw similar volatility after it was listed on BitMart and ZT exchanges Wednesday, leading to a surge of more than 100% in prices. The token opened the daily candle at $0.000001350, reaching a daily high of $0.000005999 and closing the candle at $0.000002396.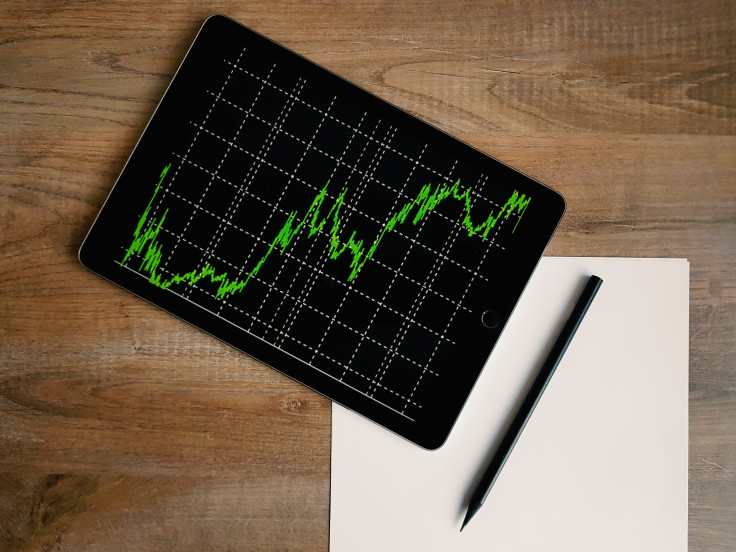 © Copyright IBTimes 2023. All rights reserved.