CRO Soars On Staples Center Rebrand Deal, Market Cap Crosses $14.3B
KEY POINTS
CRO token market cap crossed $14.3 billion mark
The bullishness is a result of the $700 million deal with AEG
Staples Center to change its name to Crypto.com Arena on Christmas Day
The Crypto.com token (CRO) is mooning, boosted by a high-profile deal that will see Los Angeles Staples Center being rebranded as Crypto.com Arena.
CRO is the governance token of the Crypto.com blockchain, which is the blockchain of a trading and financial services provider, Crypto.com.
The token surpassed $14.3 billion market capitalization as of 12:29 a.m. ET, data from CoinMarketCap indicates. It also showed a surge of 448.21% in trading volume, with the value at $2.14 billion. CRO's price touched a daily high of $0.58166, from a daily low of $0.47536.
It looks like CRO, which is currently ranked at #16, is angling for a spot in the haloed top 10 club. Its price has been making higher highs and higher lows on the 4-hour chart, indicating an uptrend. The volatility and volumes have shot up, leading to a price breakout — a more-than-40% rise in the last 24 hours.
The token rose Wednesday to touch an all-time high at $0.5931, a more-than-50% rise but has fallen more than 7% below that mark. To compare, Bitcoin is still sitting below the $60,000 price level, struggling to break through the resistance line. As BTC strengthens support at $59,000, DeFi and Metaverse tokens have turned bullish, rising by double digits.
Crypto.com announced a deal Wednesday with AEG, which own Los Angeles' Staples Center — the home of the Los Angeles Lakers and Los Angeles Clippers — to rebrand the Center as Crypto.com Arena on Christmas Day. The change will follow what is believed to be a record-setting 20-year deal worth a reported $700 million.
American sports journalist, Arash Markazi, took to Twitter to announce that Lakers and Kings will have Crypto.com as its official partner.
"Crypto.com announced it will also be the official crypto partner of the Lakers and Kings. Why not the Clippers and Sparks? The Clippers will be moving out of Staples Center and into the $1.2 billion Intuit Dome in 2024. The Sparks could leave Staples Center then too," said Markazi.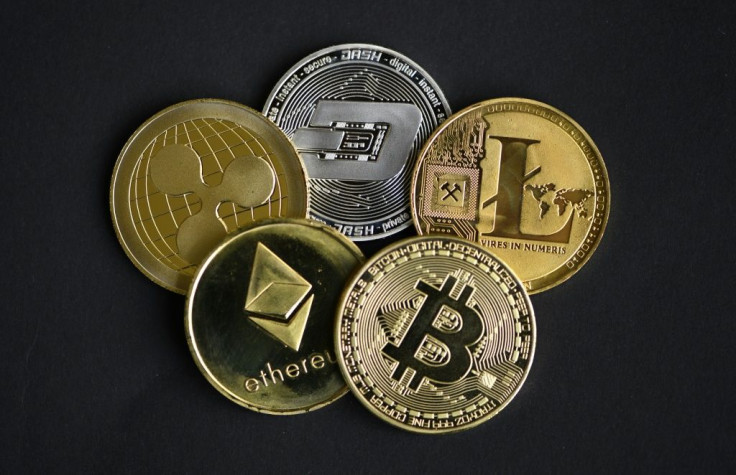 © Copyright IBTimes 2022. All rights reserved.
FOLLOW MORE IBT NEWS ON THE BELOW CHANNELS