True Wireless Waterproof Earbuds Review: Hands-on with Urbanista Athens Wireless Earbuds
This article uses affiliate links, which means if you purchase products through these links, we may earn a commission. Click here to see our
T&C
. For licensing please click
here
.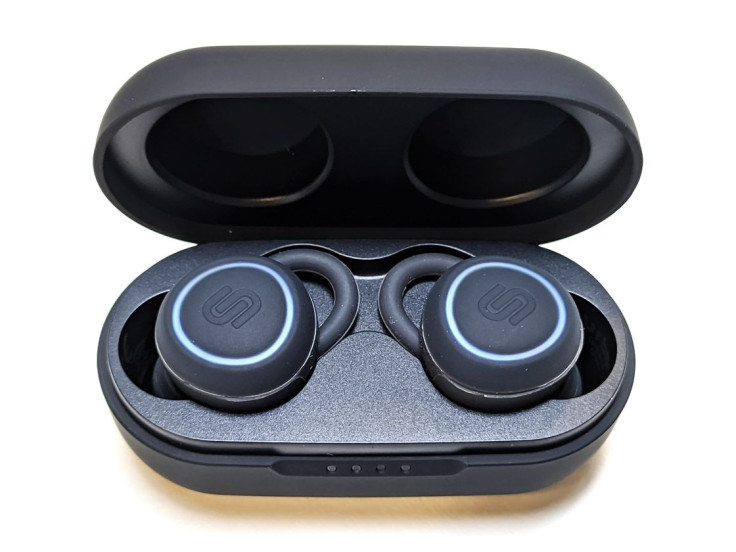 Who is the Urbanista Athens for?
Whether it's running in the rain, singing in the shower, or reading an audiobook while swimming: the IP67 waterproofing on the Athens makes them completely impervious to water
If you like bass heavy music, especially when exercising, the punchy bass response on the Athens won't disappoint and will reliably supply the beats when you need it
For people who do not like capacitive controls on TWS earbuds, the rubberized tactile buttons on the Athens will be a perfect escape from unresponsive tapping
Sure there are gadgets that satisfy certain felt needs of the consumers, but those who are old enough to remember the launch of the iPhone will know that sometimes we just need to be told what we're missing.
Being a content addict that I am, I am already on constant lookout for new time slots to deliver music and audiobooks throughout the day. But it was until I got the Urbanista Athens that I realized it could be amazing if contents can be played while enjoying a hot shower in winter. Even with an IP67 rating, can these wireless earbuds really stand up to gadget's worst enemies: water, heat and steam? I spent a month discovering the answer.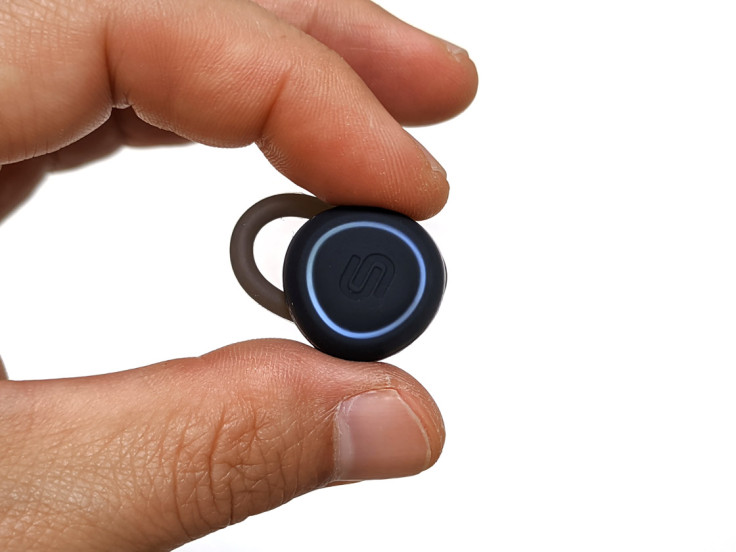 Rubberized Sporty Buds
At first glance, the Urbanista Athens buds obviously distinguishes itself from other TWS earbuds by appearing to be coated in silicone. Starting from the main buttons, and extending to the removable silicone loop that covers most of the trilobal earbud body snuggly, it seems to have been made with water resistance in mind. The rubberized outer shell also provides good drop protection on hard surfaces, which is an issue I've had with other TWS earbuds that died by tile floor.
Another distinct aesthetic feature of the Urbanista Athens is its on-board light, which instead of being a typical small LED, they went for a ring of light that looks even more slick being diffused through the rubberized surface.
Podcasts in the shower
With the confidence that came from its water friendly appearance, I began to wear the Athens for hot showers everyday for a month, while catching up with my favorite podcasts. This suddenly gave me an extra 15 minutes daily to consume contents, which is great.
The Urbanista Athens stood up to the daily steam and water assault with no trouble at all over the last 30 days. I have even taken the earbud off while the water is on, so that water is getting into the sound vent - and even that didn't stop the Athens. All it did muff up the sound, until I shook the water out, and it's right back to working normally again.
Not drowning aside, the Athens earbuds on-board controls were also fully operational thanks to the silicone covered tactile buttons. This would not have been possible with capacitive buttons, but obviously the Urbanista design team took that into consideration.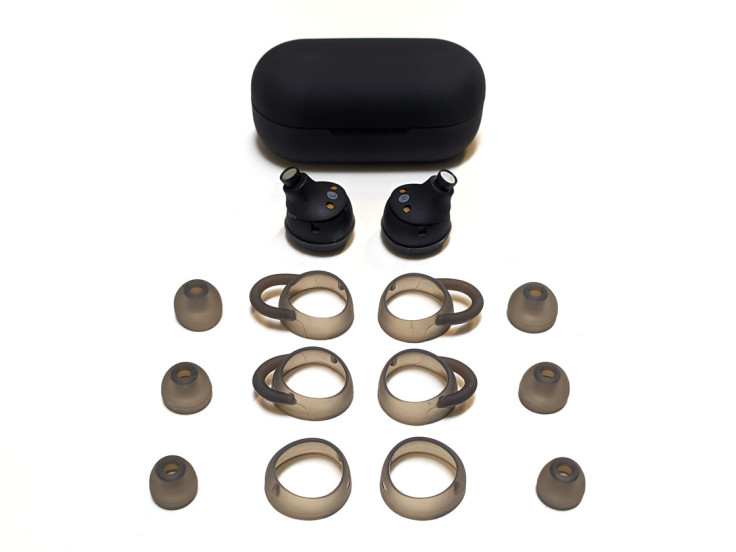 Tuned for bass greatness
Being a sports earbud, you wouldn't expect audiophile performance, but what is expected is some nice bass to get the adrenaline flowing, and the Athens does not disappoint in this department. After selecting the right silicone tip to get the best seal, these earbuds kill with bass heavy songs providing a punchy low-end, while having a pleasant sound signature overall, suitable for most energetic music.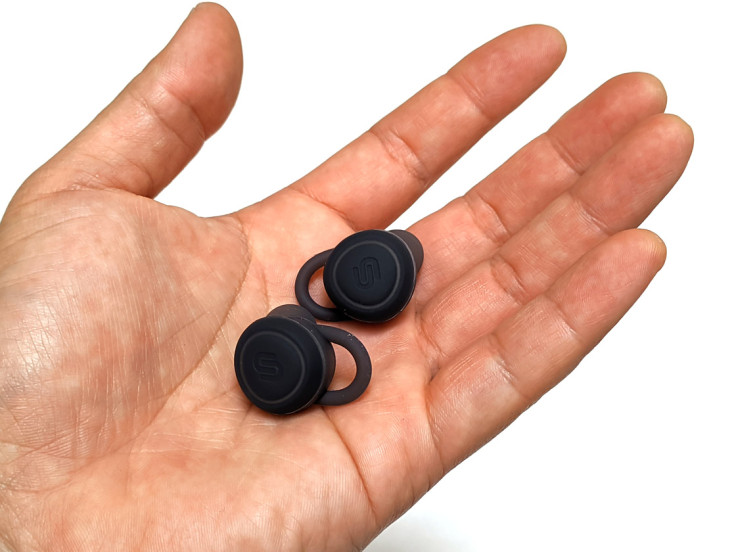 Individual syncing
Personally I actually use TWS earphones in single ears more often than using them in both, mainly when I'm listening to speech based contents, or when I want to mind my surroundings with greater vigilance. Using the buds one at a time also effectively doubles the battery life, and allows one to be charging while the other is being used in perpetual tag-teaming. Some newly released models of TWS earbuds tethers one bud electro-magnetically to the other, which makes this trick unworkable.
Thankfully the Urbanista Athens I noticed still syncs the left and right earbuds separately on the phone. This should be noted by people who prefer wearing one-sided TWS earbuds like me. The 8 hour play time with each earbud means I can go on 16 hour marathons with audiobooks without a sweat.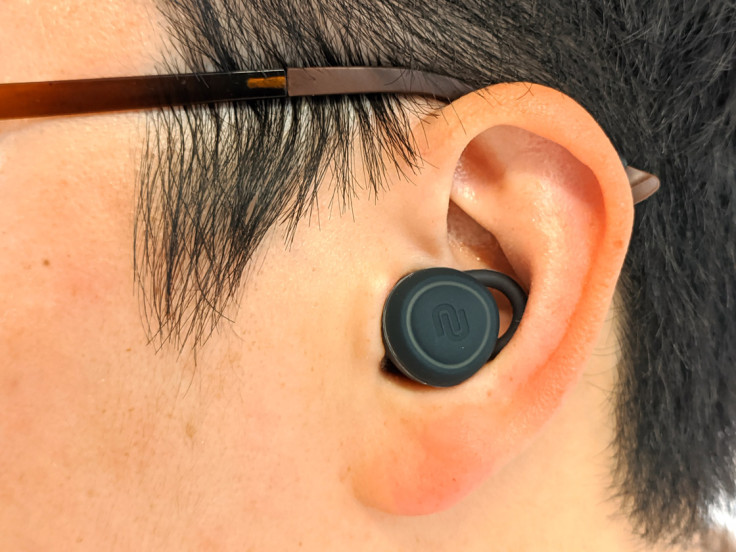 Final Remarks
The Urbanista Athens is an easy choice for those who expect wet situations where they still want music or podcasts playing in their ears. It's IP67 is good enough to be worn even to hot showers - together with its durable silicone coated protection makes these earbuds invulnerable compared to most TWS earbuds on the market, and can be used with confidence even during vigorous exercising sessions or other labor intensive situations.
Sam is a production engineer turned tech writer who specializes in seeking out gadgets that enhances productivity while still looking sharp. This is a contribution to an ongoing IBTimes review series on gadgets for Business Travelers.
© Copyright IBTimes 2023. All rights reserved.