Urbanista Paris Hands-on Review: Two-for-One Mother's Day Special
This article uses affiliate links, which means if you purchase products through these links, we may earn a commission. Click here to see our
T&C
. For licensing please click
here
.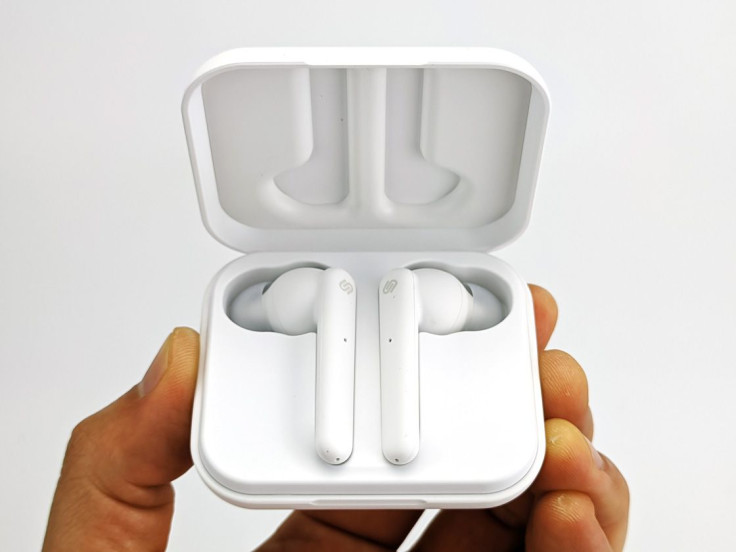 The Swedish headphone maker Urbanista prides itself on not only making functional products, which these days you're able to find in abundance on Amazon, coming from China at very affordable prices. Inheriting its Scandinavian minimalist design roots, Urbansita headphones exhibit sleek and tasteful aesthetics that add to its wearer's style and not cheapen it.
The Paris true wireless earphones are another fruit born out of this heritage, and coupled with the limited time two-for-one Mother's Day special deal from May 1-9, you're looking at potentially the best Mother's Day tech gift in 2021. We dive in hands-on to see if these earphones are worth your consideration to show your appreciation for mom.
Sleek Case Belongs in Purse
At roughly 7/8" (22 mm) the Urbanista Paris has the thinnest, sleekest case that we have seen for a true wireless earphone. Other than the Urbanista logo, nothing about the charging case reveals that these are headphones, and it would easily pass as a portable case of foundation or eyeshadow. Aptly named after the fashion capital of the world, the Paris are earphones that won't seem out of place, nor create significant bulk in a purse.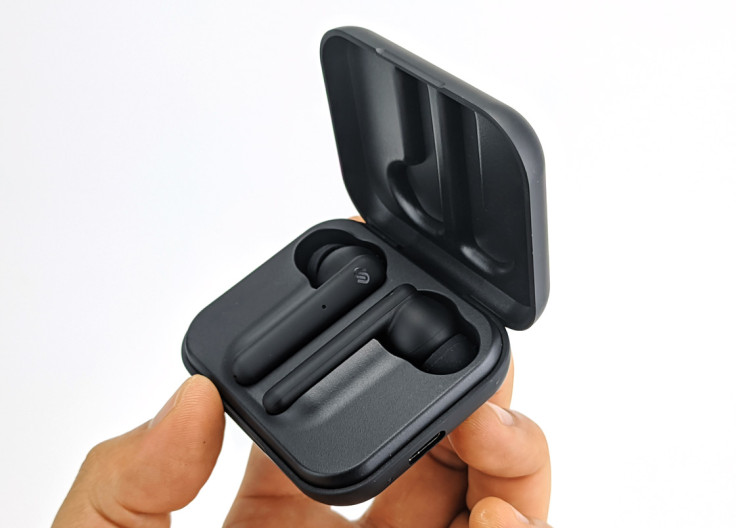 Minimalist Controls: Who needs Buttons?
The minimalist aesthetics of the Paris isn't skin deep - but continues even after the clamshell case is opened. Other than two small Urbanista logos on the earbuds the whole device is absent of any writings, marking, or even buttons. The London which we have reviewed previously had a pairing button in the case, but you won't even find that in the Paris. Instead you get a product so polished that they look more like an artwork than working headphones.
Instead of a pairing button, the Paris starts the pairing process once they are taken out of the case. The earbud controls are capacitive instead of physical buttons, which allows for onboard control while still remaining faithful to its minimalist design.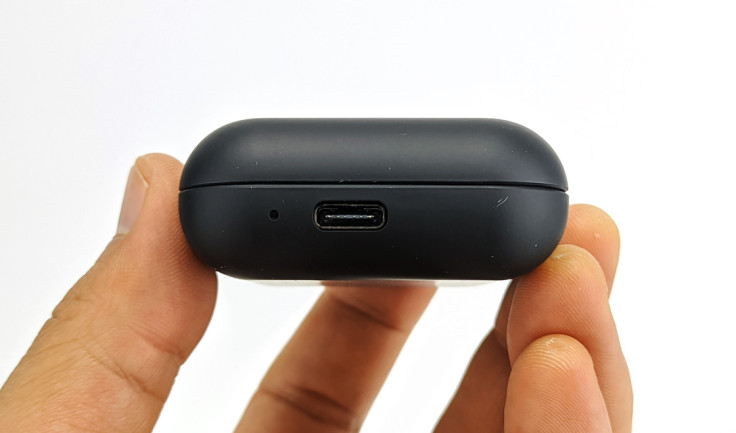 Stealth Wireless Charging Case
Though offering USB-C charging, the Paris case is also wireless charging enabled: a nice surprise coming from such a slim case. Nevermind bringing around a charging cable that can get tangled in the purse, once the Paris case is dropped onto a Qi-enabled charging pad, you're topping it up for upto 20 hours of use (5 hours of battery life in the earphone + 3 more recharged in the case).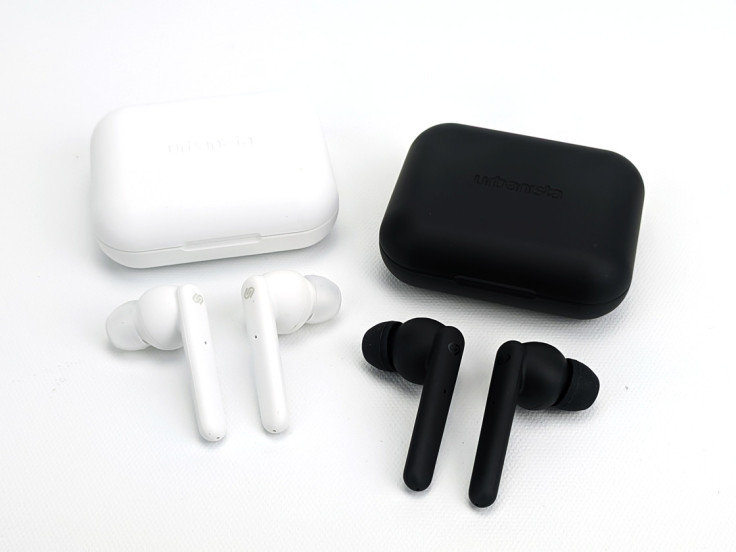 Fun Sound for the Masses
Urbanista in my experience has always been about pursuing a fun sound that most would enjoy, and the Paris is no exception. With the sleek earbuds you're getting a 'V' shaped sound signature that emphasizes on the bass and treble for a popular sound. If you or your mum are into pop, hip-hop or other vocal/bass driven music, you'll enjoy these earphones out of the box without needing to resort to equalizers.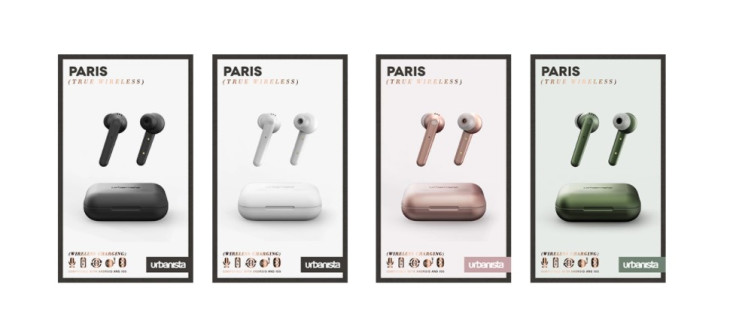 Colors to Match her Character
Since the Paris has a slim, long stem that hangs out of the ears when wearing them, the opportunity to turn them into a fashion accessory was not lost on Urbanista. Other than the Midnight Black (Matte black), Fluffy Cloud (Matte white) that we're reviewing, you can also go for the more colourful Rose Gold or Olive Green according to you or mom's preference.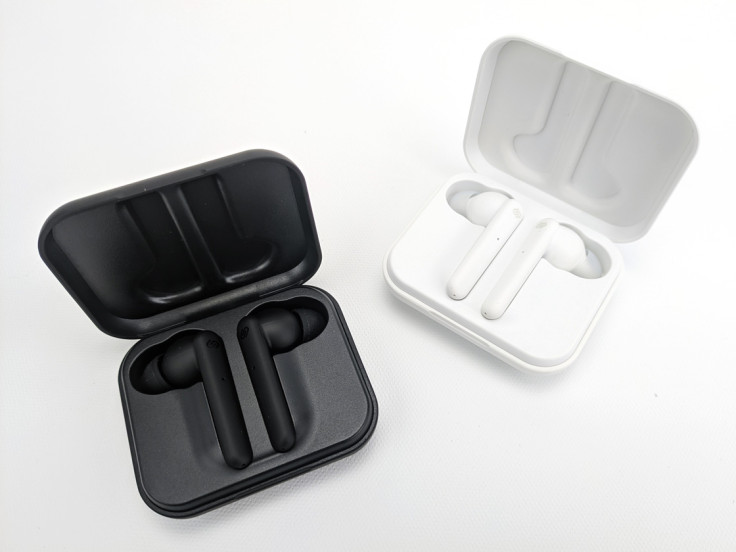 Final Verdict
The Urbanista Paris are true wireless earphones that's made to look good, both in its carrying case or in your ears. It's sleek Scandinavian design language makes them easy to use, easy to like, as well as easy to match outfits and accessories.
If you're still indecisive over what to get for mom this Sunday, the limited time two-for-one deal from Urbanista should make the final call easier for you. A perfect excuse to get a pair gift wrapped and another for yourself as your next daily earphones.
The two-for-one deal is available now, and expires on May 9, 2021. The special will appear once you add the Urbanista Paris to the cart on www.urbanista.com/us/paris.
© Copyright IBTimes 2023. All rights reserved.