US Army Tests Improved Power And Data Rail For Next-Gen Squad Rifle
KEY POINTS
The new SAW will have a central power source for attachments
The new SAW will feature new ammunition
The capabilities are still under development
The squad automatic weapon, or SAW, is a multifunctional favorite of many U.S. army soldiers but it is going to get better. The SAW is basically the light machine gun that infantry troops carry into battle and it is used in a fire support role.
The need to attach and detach scopes, rangefinders and other such tools that are necessary on the battlefield can sometimes be a cumbersome task. As of now, each attachment that requires electrical power comes with its own battery source, which makes them heavy and can lead to delayed reactions on the battlefield when having to change things out.
According to a report by Defense Blog, the next generation of the weapon is being designed by the U.S. Army's Acquisition Support Center and was recently tested at the Aberdeen Proving Grounds in Maryland. This new version is streamlined to be able to have the performance of the original SAW, with a new built-in centralized power source and a data rail.
The new weapon will have a rail affixed to the top where the attachments that require electrical power can be fitted and draw their power from a centralized main battery. This improvement will cut down on the weight that the soldiers need to carry into battle in order for the effective use of their weapons. The rail is also capable of data transmission.
But there is no information available on the systems that will attach to the rail or the power source.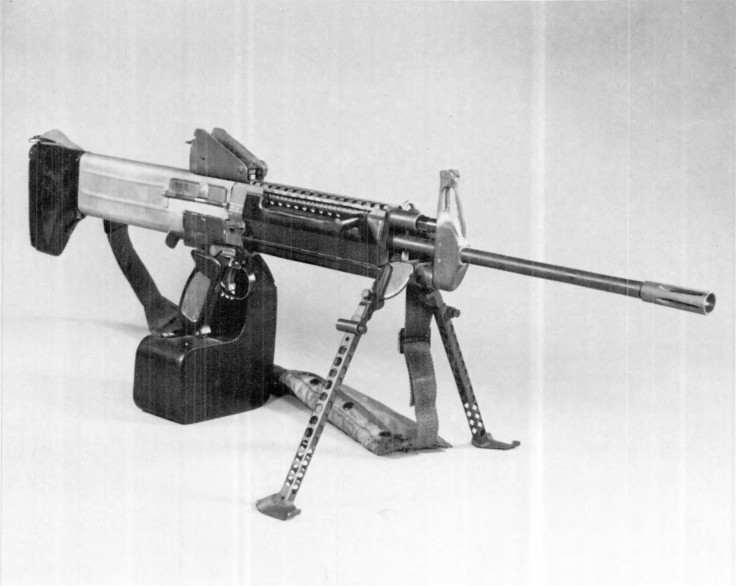 There are some other upgrades to the weapons system but the information about those improvements is not available publicly yet. But it is known that the U.S. Army has been working on new ammunition to replace their outdated 5.56 millimeter round as well as for weapons of this nature, making the weapon more effective on the battlefield. It will undoubtedly be interesting to see what other adjustments the Army can make to this weapon, considering the first generation was such a success.
Kyle Rasmussen, an Army engineer close to the project, told the International Business Times that the second generation SAW will have capabilities, unlike anything that anyone in the military has seen before. A new style and a host of other unique attachments, including scopes and rangefinders, will make this one of the most sought-after weapons of war, he said.
© Copyright IBTimes 2023. All rights reserved.