US Border Patrol Reduces Visitation Time For Families Divided By Immigration Laws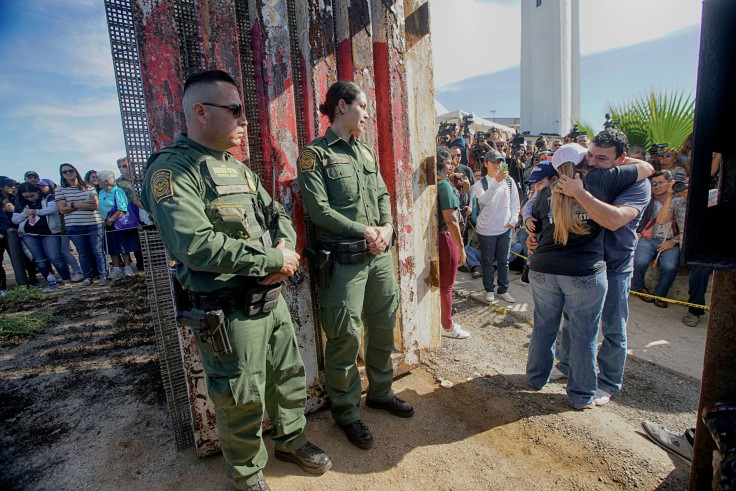 Agents of the United States Border Patrol have limited the visitation time for families separated due to immigration laws, causing uproar among human rights groups.
According to a report by the Guardian, the Border Patrol officials have now limited the visitation time to just half an hour at Friendship Park, which lies on the border of California and Mexico. They were also allowing only 10 people at a time for meetings, which is said to be a major policy change that severely affects the families who have only this opportunity to meet their family members who were deported.
Enrique Morones, founder of Border Angels, a San Diego-based immigrant rights group, said, "It's outrageous. There are families that come from really far away in the U.S. and Mexico to visit loved ones."
"It's a shame what is taking place. A lot of this has to do with the message of hate that Donald Trump continues to scream out," added Morones.
A Border Patrol agent did not comment on the change in policy, the report said. Apart from limiting the visiting time, the rules also limits photography until and unless it is permitted by an agent, and also access to the park's bi-national garden.
Although the visiting time — from 10 a.m. PST (1 a.m. EST) to 2 p.m. PST (5 p.m. EST) on Saturdays and Sundays — wasn't changed, the families were earlier allowed to spend their entire time at the park and did not have to wait in a line for just 10 spots.
Morones, who got a real sense of the changes when he recently saw a man leaving the park crying, said, "This makes it very difficult." The man was told that his half an hour visitation time was over and that he couldn't stay for longer even if there was space, Morones said.
A spokesman for Border Patrol said people will not be forced to leave the park if there were less than 10 people and that they could return if a spot opens up.
The news comes after Border Patrol cancelled the "Door of Hope" in January. The "Door of Hope" was an event where the border gates between U.S. and Mexico were opened for sometime so that the family members living on both sides could share a hug.
According to a report in January by Los Angeles Times, the "Door of Hope" events were closed after a marriage ceremony in November last year at the border gates was investigated over the groom's criminal record. However, Morones said neither the wedding and nor the groom's criminal record was the reason for the closure.
According to Morones, Rodney Scott, the chief of San Diego Border Patrol sector, denied his request for conducting similar events in El Centro sector in California when Scott was chief there.
"He [Scott] was totally against it," said Morones.
© Copyright IBTimes 2023. All rights reserved.