US Coronavirus: 22 States See Surge In COVID-19 Cases, Total Deaths Near 190,000
KEY POINTS
COVID-19 cases are surging in the South and Midwest
22 states are reporting surges in COVID-19 cases after more than 365,000 people showed-up at the 2020 Sturgis Motorcycle Rally
Iowa has the highest rate of cases in the U.S. with over 100 new cases per 100,000 population
The raging COVID-19 pandemic is expected to punish areas of the country where large crowds of people are gathering during the three-day-long Labor Day weekend, as it did during the Memorial Day weekend last May 25.
The current U.S. epicenters of the disease are states in the Midwest and South, which are experiencing the largest new daily cases in the country. Close to two dozen states are reporting surges in COVID-19 cases after more than 365,000 people showed-up from Aug. 7 to 16 at the 80th Annual 2020 Sturgis Motorcycle Rally in Sturgis, South Dakota. Public health experts warned beforehand the presence of thousands of unmasked people in such a small space was a guaranteed superspreader event.
Reuters, which has long tracked the spread of the coronavirus in the U.S., said most of the 22 states where cases are now rising are in the Midwest and South. On a percentage basis, South Dakota reported the largest increase over the past two weeks at 126%. In some of the state, more than 3,700 new cases can be linked to the Sturgis Motorcycle Rally.
Cases are also surging rapidly in Iowa, which saw 13,600 new infections in the past two weeks. They're also rising in North Dakota, which saw 3,600 new cases over the same period.
Iowa's COVID-19 cases are still the worst in the country. The Iowa Department of Public Health last week released a report saying Iowa has the highest rate of cases in the U.S., which increased by 77.4% from the last week of August.
"Iowa is in the red zone for cases, indicating more than 100 new cases per 100,000 population last week, with the highest rate in the country," said the report. "Iowa is in the red zone for test positivity, indicating a rate above 10%, with the 5th highest rate in the country."
The situation in the South and Midwest stands in stark contrast to that in the U.S. as a whole, which is seeing cases drop from peaks in July. The U.S. entered the Labor Day weekend with an average of 44,000 new cases a day.
This number, however, is double that of the total ahead of the May 23 to 25 Memorial Day weekend that caused the current surge in cases and high death toll. Many health experts blame the July spike on people disregarding social distancing and masking guidelines during Memorial Day.
Deaths in the U.S. remain at a horrific level. It averages some 1,000 per day. The U.S. still has to contend with close to 190,000 deaths due to the disease, the largest number in the world. John Hopkins University data shows the U.S. has recorded 188,910 deaths as of Sept. 6, 8:28 p.m. ET.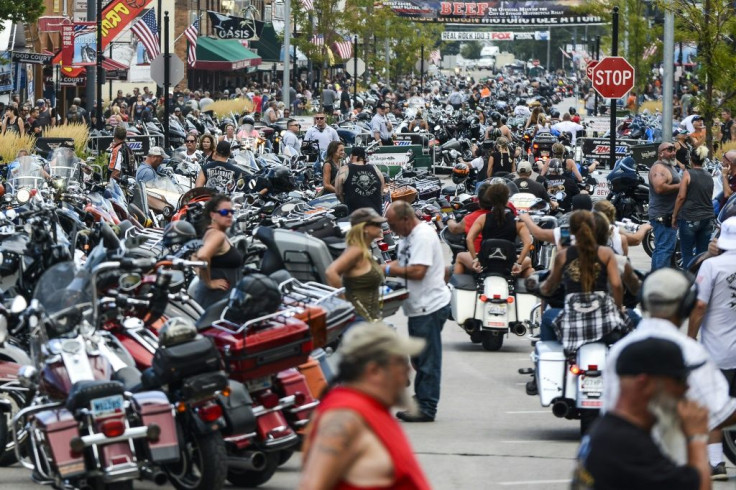 © Copyright IBTimes 2023. All rights reserved.
FOLLOW MORE IBT NEWS ON THE BELOW CHANNELS