US Coronavirus Cases Surge During Memorial Day Weekend, Americans Defy Social Distancing
KEY POINTS
Health experts are alarmed at the new spikes in confirmed COVID-19 cases in some states at the start of the Memorial Day weekend
Arkansas Gov. Asa Hutchinson affirmed the state is "having a second peak right now"
The U.S. death toll from COVID-19 will surpass 100,000 by either Monday or Tuesday
It was back to the good old days for many Americans during the Memorial Day weekend, which also saw president Donald Trump play golf at his Trump National Golf Club in Virginia, even as health experts are alarmed at surges in new infections showing-up this early.
Some states such as Georgia began re-opening their economies mid-May, and the virus is known to remain infectious for up to two weeks. Health experts concur COVID-19 is still not contained in the United States. The country as a whole also remains bedeviled by low levels of per capita testing and stubborn shortages of personal protection equipment (PPEs).
On Saturday, Dr. Stephen Hahn, commissioner of the U.S. Food and Drug Administration (FDA) reminded Americans the coronavirus is not yet contained. He said it's up to every individual to protect himself and his community.
"Social distancing, hand washing and wearing masks protect us all," declared Dr. Hahn.
On the other hand, videos and photos show many Americans -- bored and restive after weeks indoors -- taking to beaches, parks, pools and restaurants without facemasks and disregarding social distancing guidelines. It's an unnerving sight considering that as of 7:00 p.m. ET, Sunday, the U.S. death toll from COVID-19 stood at 99,277 persons, according to Worldometer. The total number of confirmed coronavirus cases in the U.S. came to 1.68 million. Brazil, the world's second most infected country, has total case count which is a fourth of the U.S. at 363,000.
"Look at the numbers," said Dr. Seema Yasmin, a former disease detective at the US Centers for Disease Control and Prevention (CDC). "You'll see that on Thursday, more than 20,000 Americans were infected."
She said "that number went up (on Friday), and there were more than 24,000 Americans newly diagnosed with COVID-19."
Even as the Memorial Day weekend began Saturday, North Carolina reported 1,107 positive COVID-19 cases, the highest one-day total since the pandemic began. The spike came only a day after North Carolina announced phase two of its reopening, said the North Carolina Department of Health and Human Services (NCDHHS). The jump in confirmed cases brings the state's total count to 22,725.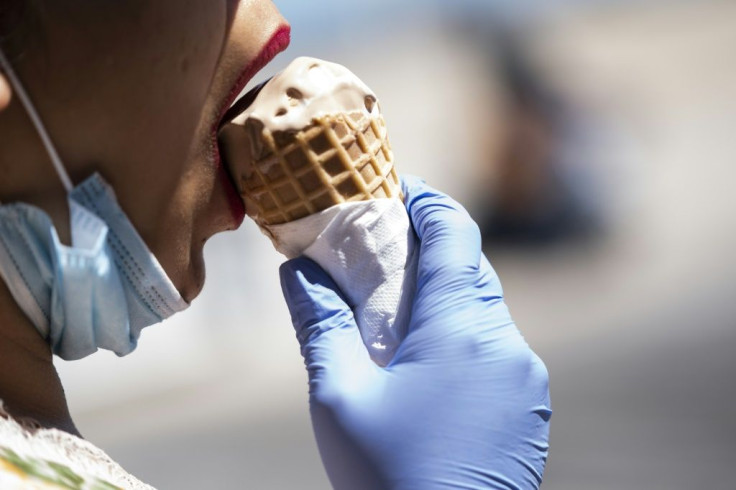 New York state, still the U.S. epicenter for the pandemic, reported 1,772 new COVID-19 cases Saturday. The latest toll brings New York's total number of confirmed cases to 359,926, according to the office of Gov. Andrew Cuomo.
Neighboring New Jersey said it had 443 new cases and 96 deaths Saturday. Gov. Phil Murphy said the toll will increase since several electronic lab reports have yet to be processed. New Jersey has suffered a total of 153,104 cases (second highest in the U.S.) and 11,081 deaths (second highest) due to the disease.
Arkansas had the most dismaying news over the Memorial Day weekend, saying it's been hit by a second COVID-19 peak. Gov. Asa Hutchinson affirmed the state is "having a second peak right now and they're really about 30 days apart." He said the first peak saw 160 cases in one day followed by a "deep dip." There were 163 new cases Saturday in what Hutchinson calls a second peak.
The governor, however, said there are "enough hospital beds in Arkansas to accommodate the number of COVID-19 patients that need that hospital care. We're in good shape now with that, and we will be in the future."
© Copyright IBTimes 2023. All rights reserved.