US Coronavirus Cases Surpass 11 Million: States Impose New Lockdowns And Restrictions
KEY POINTS
The U.S. hit another grim coronavirus milestone
More than 1 in 400 Americans are diagnosed with COVID-19
Several states have imposed sweeping lockdowns and restrictions to curb the spread of the virus
Health officials in the U.S. have recorded more than 11 million coronavirus cases, prompting local and state governments to impose new sweeping lockdowns and restrictions in hopes of slowing the spread of the virus.
The U.S. hit another grim milestone on Sunday after it surpassed 11 million COVID-19 cases, according to data from Johns Hopkins University Coronavirus Dashboard.
The total number of coronavirus cases in the country had just hit 10 million less than a week ago, making the latest increase the fastest the U.S. has added a million new cases since March. Health officials also found that more than 1 in every 400 Americans tested positive for coronavirus since last week, The New York Times reported.
The latest virus surge has increased coronavirus hospitalization rates across the nation, with the number exceeding the peaks recorded in April and July. On Saturday, health officials reported 159,100 new cases, with at least 48 states seeing an uptick in infections.
"We have this firestorm of coronavirus all across the country," warned Dr. Leana Wen, an emergency physician and visiting professor at the George Washington University School of Public Health. "It's not one or two hotspots, the entire country is a hotspot of coronavirus infection."
The straining health care systems and rapid spread of the novel coronavirus pandemic have pushed a number of governors to enact statewide mask mandates and stay-at-home orders.
In North Dakota, Gov. Doug Burgum announced several prevention measures on Friday, including a 50% capacity limit on indoor dining and a suspension on extracurricular activities among high school students. He also imposed a statewide mask mandate, The Washington Post reported.
In Washington state, Gov. Jay Inslee banned indoor social gatherings with people from outside the home. Outdoor gatherings also will be limited to only five people. Restaurants and bars can only operate outdoors with limited capacity. Recreational establishments would also be closed.
In Oregon, Gov. Kate Brown imposed a partial lockdown for the next two weeks. Gyms will remain closed, and dining in restaurants will not be permitted. Social gatherings will be limited to six people.
In Michigan, Gov. Gretchen Whitmer banned indoor dining at restaurants and bars. In-person classes at high schools and colleges will be paused for three weeks, according to CNN.
"We are in the worst moment of this pandemic to date. The situation has never been more dire," Whitmer said, while announcing new restrictions. "We are at the precipice and we need to take some action."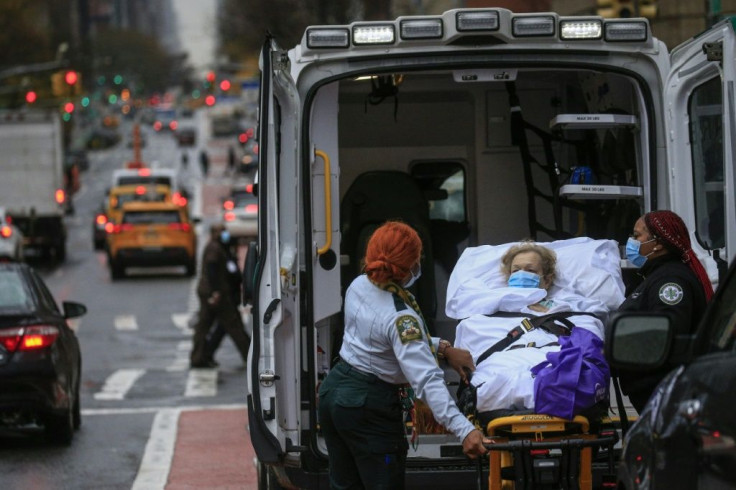 © Copyright IBTimes 2023. All rights reserved.