US Coronavirus: Texas, California Record All-Time Highs In Daily COVID-19 Cases
KEY POINTS
California reported a record-high 6,000 COVID-19 cases Monday
Texas reported a record-high 5,489 cases Tuesday
The spikes can also be put down to the effects of reopenings
Texas and California have reported record high numbers of daily COVID-19 cases since Monday. Case counts are expected to remain high this week as both states, and 23 others, pay the price for prematurely opening their economies to give relief to their exasperated populations.
California reported a record high 6,000 cases Monday, the largest single-day count in the state since the pandemic began. Texas revealed 5,489 cases in a single day Tuesday, its largest single-day number. California is the second hardest hit state by the pandemic; Texas is the fifth hardest hit.
Indicative of the untrammeled and accelerated spread of COVID-19 among Texas' population of 29 million is the fact it took only two days for case numbers to jump from 4,000 to 5,000. In contrast, it took almost three months starting March for the number of COVID-19 cases to increase from 1,000 to 4,000.
Texas Gov. Greg Abbott revealed COVID-19 is now spreading "at an unacceptable rate in the state of Texas, and it must be corralled." He urged people to follow health rules after new COVID-19 cases surpassed 5,000 for the first time Tuesday. He had prepared Texans for this bad news earlier by announcing, "Today, Texas will report an all-time high in the number of cases of people testing positive" for the coronavirus."
Abbott warned about "additional announcements" and possible new limitations sometime this week. He did, however, say shutting down the Texas economy again is "the last option" to contain the resurgence.
Texas now has to contend with 120,370 cases, the fifth largest in the U.S. after New York, California, New Jersey and Illinois. It also has to mourn 2,200 dead.
On June 3, Abbott announced his third phase of reopening Texas businesses and allowed virtually all of them to operate at 50% capacity. Restaurants, which were previously permitted to be open at 50% capacity, were able to increase their table size from six people to 10. On June 12, they were allowed to boost their capacities to 75%.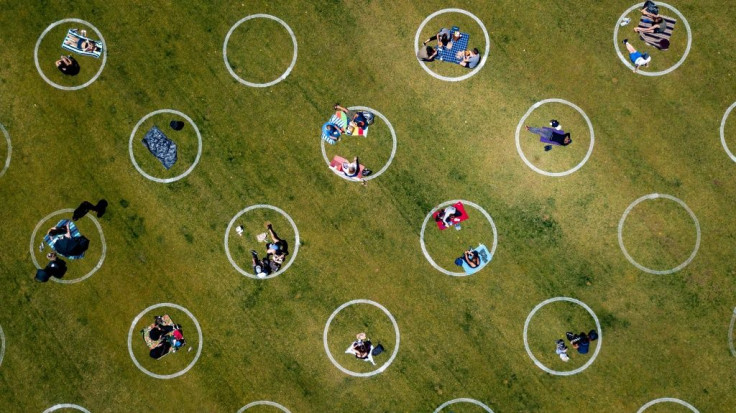 Apart from shattering its single-day record for most new coronavirus cases, California also saw the number of people hospitalized statewide hit record levels. California hasn't exceeded 4,515 new cases in a single day previously, according to the California Department of Public Health (CDPH).
Los Angeles County reported more than 2,000 new cases for the third time in the last week. San Diego County admitted to more than 300 new cases for the second day in a row Monday after breaking a record with more than 310 cases Sunday. CDPH and state officials have continually warned they expect transmission rates to increase as more businesses reopen and people resume normal activities.
CDPH reported its four highest one-day case totals last week. It said California has recorded more than one-quarter of its total confirmed cases in the last two weeks. California reports more than 178,000 cases and 5,500 deaths.
CDPH said the uptick is partly due to increased testing. Statewide positivity rates have also risen, however. California recorded a seven-day average positive rate of 4.89% from June 15 to 21, compared to 4.61% the previous week and 4.37% two weeks earlier.
"We're (not) out of the woods," said Gov. Gavin Newsom Monday.
Hospital cases of COVID-19, which California sees as a more reliable indicator of COVID-19's extent, are also on the rise. On Sunday, California recorded a new single-day high of 3,702 hospitalizations with confirmed COVID-19. The previous high was 3,572 hospitalizations Saturday.
© Copyright IBTimes 2023. All rights reserved.
FOLLOW MORE IBT NEWS ON THE BELOW CHANNELS