US Defense Official 'Misspoke' On China B-1 Bomber And Surveillance Plan In Australia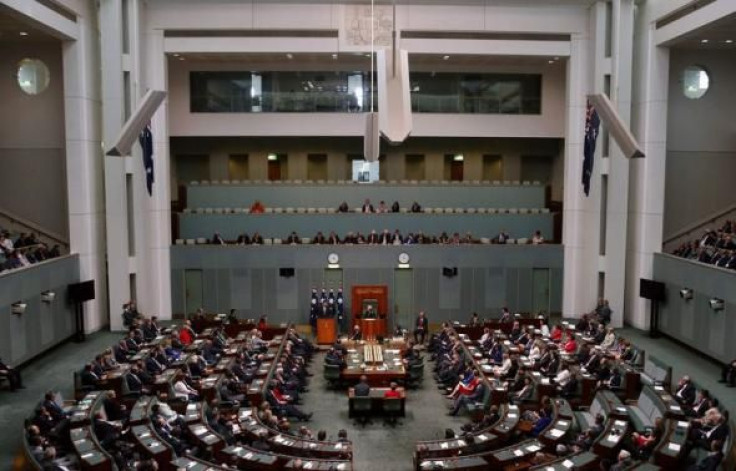 Australian officials are saying that U.S. defense official David Shear "misspoke" when he told the Senate Foreign Relations Committee Wednesday that the U.S. military plans to send bomber and surveillance aircrafts to Australia to monitor the Chinese military in the disputed South China Sea waters. The latest miscommunication highlights Australia's dilemma in balancing a long-standing military alliance with the U.S. alongside an important economic relationship with China.
"We will have a very strong presence, very strong continued posture throughout the region to back our commitments to our allies, to protect and work with our partners and to continue ensuring peace and stability in the region, as well as back our diplomacy vis a vis China on the South China Sea," said Shear, U.S. assistant defense secretary for Asian and Pacific security affairs, in the meeting. Shear also said that more marines would be deployed to the area, including Australia, as part of the larger effort to provide support for allies against China.
Beijing addressed the comments made by Shear in a press briefing saying that China was "extremely concerned" about the alleged plans. "Freedom of navigation certainly does not mean that foreign military ships and aircraft can enter another country's territorial waters or airspace at will," ministry spokeswoman Hua Chunying said, calling the actions by the U.S. "risky and provocative."
Australia responded first, insisting that military cooperation between the U.S. and Australia was not targeted specifically at China. "We have a strong friendship with China," Prime Minister Tony Abbott told reporters on Friday. "I see the greater presence of the U.S. in our part of the world as a force of stability," adding that the alliance is "not aimed at anyone."
According to a report in Australian Financial Review from earlier this month, that relationship is worth a lot of money. Chinese investors are expected to pump as much as $60 billion into Australia's housing market over the next six years, and has already become the country's biggest source of foreign investment. The Australian government followed the announcement by swiftly denying such plans, claiming that the Washington official was mistaken."I've sought some information about the testimony provided in Washington by an official. I understand that the official misspoke and that the U.S. does not have any plans to base those aircraft in Australia," Abbott said.
According to a report by the Guardian, American diplomats based in Canberra, Australia also reiterated Abbott's statement, confirming that the country has no current "plans to rotate B-1 bombers or surveillance aircraft in Australia." However, did not eliminate it as a possibility in the future. "We are currently exploring a range of options for future rotations with our Australian counterparts, and the specifics of future force posture cooperation have yet to be finished."
© Copyright IBTimes 2023. All rights reserved.
FOLLOW MORE IBT NEWS ON THE BELOW CHANNELS