US Economy: Federal Reserve Announces Start Of Asset Taper, Leaves Rates Untouched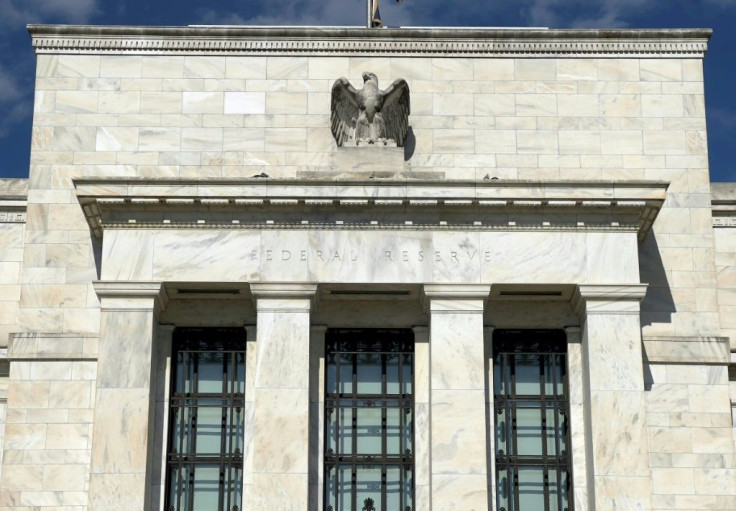 The Federal Reserve announced Wednesday that it would begin reducing its monthly asset purchases this month in a move widely anticipated by markets.
In a statement detailing the results of its two-day meeting, the central bank noted the progress the U.S. has made on increasing vaccinations, lower cases of COVID-19 and positive indications that economic activity is returning to normal. In line with these observations, the Fed declared that it would begin trimming its multibillion-dollar, asset-purchase programs.
The Fed said it will reduce its purchase of U.S. Treasuries to $70 billion and those of agency mortgage-backed securities by $10 billion this month. In December, it predicts that the Treasury purchases will decrease again to $60 billion and the other securities by $5 billion.
It explained that it will be taking this gradual approach to give itself leeway in case new risks emerge that would require swift action.
"The Committee judges that similar reductions in the pace of net asset purchases will likely be appropriate each month, but it is prepared to adjust the pace of purchases if warranted by changes in the economic outlook," the Fed said in a statement.
Chairman Jerome Powell and other officials had signaled for months that the Fed would begin tapering its asset purchases as the economic recovery gained. The central bank was undeterred in its assessment that the time was right to ease off the pedal despite worrying employment data in some months and the continuation of the Delta variant's spread.
Like remarks ahead of the taper decision, the Fed had made clear in its forecasts that an increase in benchmark interest rates would not be coming this soon.
In a press conference following the announcement, Powell was peppered with questions about whether the Fed could be forced to raise rates next year. Powell declined to provide a forecast, instead noting the continued weakness in the labor market and maintaining that the Fed aims to remain flexible in its taper schedule and interest-rate policies.
"We try to focus on what we can control," Powell told reporters. "We have to be humble about what we know about this economy."
It also was clear that it still viewed rising inflation as transitory and as a consequence of pandemic-related aftershocks that have led to supply chain bottlenecks. The Personal Consumption Expenditure index for September increased 4.4% from one year ago.
© Copyright IBTimes 2022. All rights reserved.
FOLLOW MORE IBT NEWS ON THE BELOW CHANNELS