US Economy In Trouble? World Bank Predicts Strong GDP Growth In 2021 Won't Overcome Weak 2020
KEY POINTS
U.S. economy won't recover fully this year
China's growth supportive of the global economy
The effects of the pandemic will be lasting, the bank said
The World Bank on Tuesday said the global economy was expected to expand by about 4% in 2021, though the U.S. might not recover ground lost during the pandemic.
In its annual outlook report for 2021, the World Bank said it expected to see the global economy recover from the strains of the pandemic, though the pace would likely be subdued until the health crisis is under control.
"Following a collapse last year caused by the COVID-19 pandemic, global economic output is expected to expand 4% in 2021 but still remain more than 5% below pre-pandemic projections," the report read. "Global growth is projected to moderate to 3.8% in 2022, weighed down by the pandemic's lasting damage to potential growth."
For major economies, the bank said global growth would be supported by expansion in China, which is expected to see gross domestic product expand by 7.9% this year, an improvement from the 2% growth in 2020. The U.S., meanwhile, is expected to see GDP expand by 3.5% this year, not enough to overcome the 3.6% contraction last year.
For the first half of 2020, when the country was coming to terms with social restrictions and business closures, the World Bank estimated the U.S. economic contraction was three times as severe as the strains from the global recession in the late 2000s. Growth in the second half of 2020 was supported by fiscal stimulus, though that bank said the support eroded quickly as cases of COVID-19 accelerated in the country.
U.S. lawmakers late last year passed a fiscal stimulus measure that deposited $600 in the bank accounts of individual taxpayers and supplemented state unemployment insurance with an additional $300 in weekly federal support. That's about half of what came from the CURES Act, a $2.2 trillion measure passed in March and far less than outgoing President Donald Trump had wanted.
President-elect Joe Biden could advocate for more stimulus, though his agenda may face headwinds from partisan gridlock on Capitol Hill.
The World Bank added that the latent effect of lackluster hiring in the U.S. could be a drag on economic recovery. The Labor Department on Monday reported the unemployment rate moved lower in only three of the 389 metropolitan areas it surveyed in November. The services sector was dealt a devastating blow by the pandemic and some businesses might not recover.
The World Bank's growth forecast for 2021 would be indicative of a slowdown from the fourth quarter of 2021. The Federal Reserve Bank of Atlanta's forecast estimated fourth-quarter growth at 8.6% as of Monday, a downward revision from its Dec. 23 estimate of 10.4%.
The U.S. Commerce Department estimated that the domestic economy expanded by 33.4% in the third quarter.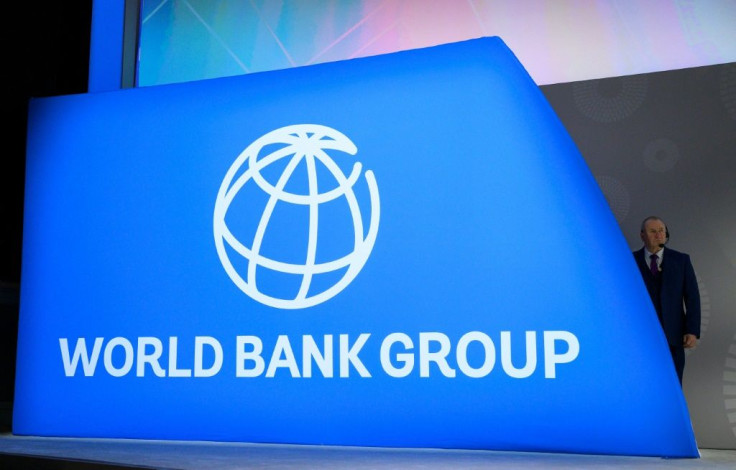 © Copyright IBTimes 2023. All rights reserved.