US futures decline as Spanish concern weighs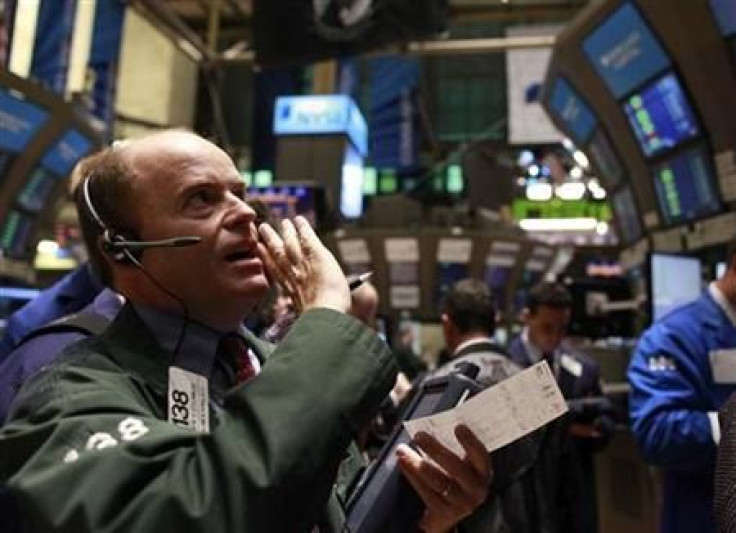 Futures on major U.S. stock indices point to a lower opening on Wednesday with futures on the S&P 500 down 0.47 percent, futures on the Dow Jones Industrial Average down 0.39 percent and Nasdaq100 futures down 0.47 percent.
US futures and European stocks declined after Moody's Investor Service said it has put Spain's Aa1 rating on review for a possible downgrade, saying the country's fiscal position is worsening and that the fourth-largest euro zone economy will need 170 billion euros next year. The agency lowered Spain's rating from Aaa to Aa1 in September.
On the economic front, investors are likely to focus on Consumer Price Index (CPI), NY Empire State manufacturing index and industrial production which are due to be released before market opens.
CPI is expected to gain by 0.2 percent in November, holding the same rate of climb as October, and core CPI is expected to gain by 0.1 percent after reporting a flat rate in the previous month.
NY Empire State manufacturing index is expected to climb from -11.10 to 3.00 in December, while industrial production is expected to increase at a moderate pace of 0.3 percent in November.
On Tuesday, US stocks retreated in the final hour of trading after the Federal Reserve left interest rates unchanged at near-zero, maintained its bond-buying program and warned about the slow pace of economic recovery in the U.S. Consequently, stock indices finished with modest gains, well below intra-day highs.
The euro declined 0.60 percent to 1.3298 against the dollar and the yen declined 0.45 percent against the greenback.
Crude oil futures declined 0.93 percent to $87.46/barrel ahead of inventory data and gold futures declined 1.12 percent.
European stock markets are currently trading lower with FTSE100 down by 15.85 points, DAX30 down by 45.21 points and CAC 40 down by 26.29 points.
© Copyright IBTimes 2023. All rights reserved.