US futures edge lower, FOMC statement eyed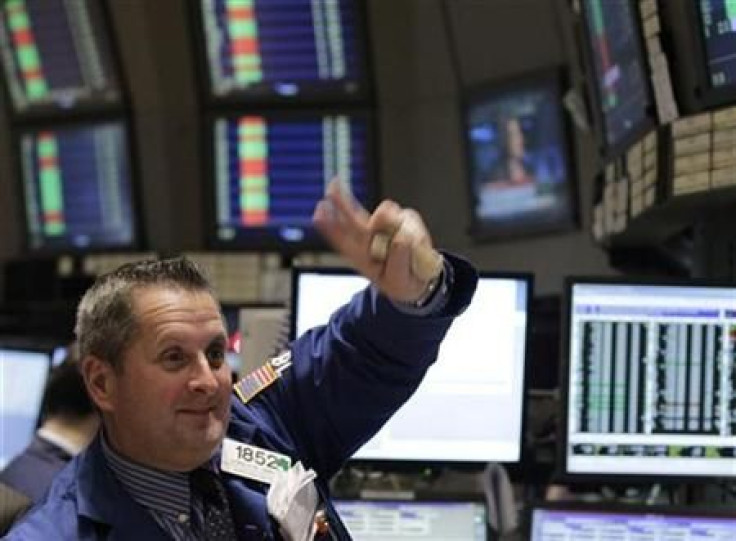 Futures on major U.S. stock indices point to a modestly lower opening on Tuesday as investors awaited a wave of economic data including the US Federal Federal Open Market Committee statement (FOMC).
Futures on the S&P 500 are down 0.02 percent, futures on the Dow Jones Industrial Average are down 0.03 percent and Nasdaq100 futures are down 0.01 percent.
Investors are likely to stay glued to the FOMC meeting and interest rate decision, which is due to be released at 2:15 pm EDT. The interest rate is expected to remain unchanged at 0.25 percent.
Investors are likely to focus on what the Fed will say about the developments in the economy, from the tax-cut effects to the decision whether to extend QE beyond $600 billion.
Other economic data including Consumer Price Index (CPI), Producer Price Index (PPI) and monthly retail sales are due to be released before the market opens, while reports on business inventories and ABC/Washington Post Consumer Confidence Index will be released after the markets open.
On Monday, US stocks climbed for most of the day as investors anticipated the results of a Senate vote on the proposed extension of the Bush tax cuts, but a late-day sell-off pushed the major equity indices to session lows, resulting in a mixed performance for stocks.
The euro advanced 0.29 percent to 1.3430 against the dollar and the yen gained 0.13 percent against the greenback.
Crude oil futures declined 0.02 percent to $88.59/barrel and gold futures advanced 0.41 percent.
European stock markets are currently trading lower with FTSE100 down by 9.60 points, DAX30 down by 9.32 points and CAC 40 down by 8.46 points.
© Copyright IBTimes 2023. All rights reserved.