US Home Price Increases Shrink, Mortgage Payments Grow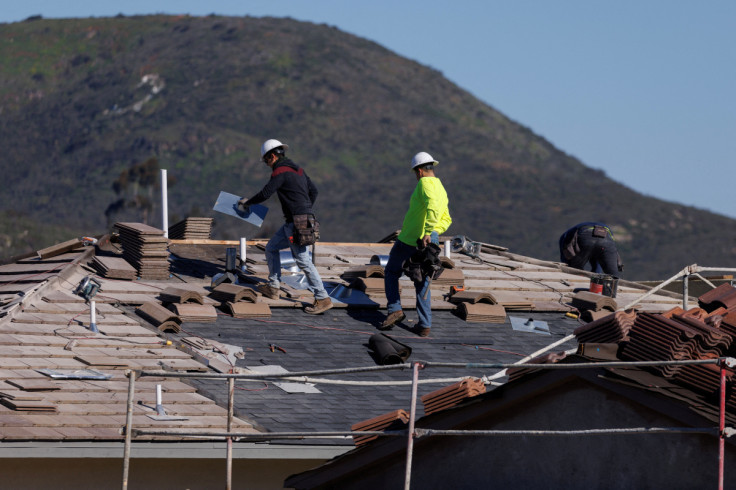 KEY POINTS
Home prices rose by 2.8% between May 2022 and May 2023
Demand for homes, especially low-cost ones, far exceeds supply
Americans will balk at moving out of an existing home to buy a more expensive one at a higher interest rate
The U.S. housing market is stabilizing in 2023 after rapid price increases in the post-pandemic years, but the demand for homes still significantly exceeds the supply.
On Tuesday, the Federal Housing and Finance Authority announced home prices rose by 2.8% between May 2022 and May 2023. This, according to economic observers, suggests the housing market is returning to more normal conditions after a post-pandemic period of exploding home prices.
This a good sign for American homeowners as it indicates most people's largest investment continues to increase in value. However, its bad news for first-time homebuyers, who face a serious challenges in a low supply of so-called starter homes and high mortgage rates.
In an interview with International Business Times, Robert Dietz, chief economist and senior vice president for economics and housing policy for the National Association of Home Builders, said there is still a housing shortage with estimates ranging from a deficit of 4 million to 1.5 million homes.
Dietz said homebuilders struggled to build as many new homes as are necessary over the past decade due to a number of supply-side challenges. He cited a lack of skilled labor and the high cost and low availability of crucial building supplies including lumber.
Those factors make it difficult and expensive to build new homes. Home prices, Dietz said, have appreciated between 35% to 40% in many part of the U.S. since 2020.
Nevertheless, the pace of new home sales actually increased dramatically between June 2022 and June 2023. On Wednesday, the U.S. Census Bureau and Department of Housing and Urban Development reported an estimated 697,000 new single-family homes were sold in June 2023, 23.8% more than June 2022.
In an email to IBT, Kevin Erdmann, a senior affiliated scholar at the Mercatus Center at George Mason University, said this week's housing news should "give Americans confidence that there is not another 2008 lurking around the corner.
"The bottoming of prices likely confirms that a period of relative calm in home prices lies ahead," Erdmann told IBT.
During the COVID-19 pandemic, demand for housing far outpaced construction due to both surging demand from buyers and supply-chain snags related to the pandemic. Erdmann said the price hikes during the pandemic were exacerbated by the relatively low rate of housing starts since the market collapsed during the Great Recession.
"Supply chains are loosening, and completions of new units might finally start to rise again after flattening over the past few years," Erdmann told IBT. "Many units are under construction, and their completion will likely return housing markets back toward a more normal balance."
According to Federal Reserve Economic Data, the mortgage rate increased significantly since the pandemic. The average 30-year fixed-rate mortgage average in the U.S. has increased to 6.81%, as of Thursday, from a historic low of 2.67% at the end of December 2020. The mortgage interest rate hasn't reached that level since 2007.
Americans are making payments in line with the higher rate. On Thursday, the Mortgage Bankers Association's Purchase Application Payment Index determined the national median mortgage payment increased 14.2% between June 2022 and June 2023.
The combination of a low housing supply and high mortgage rates have two notable effects: Younger people are having a harder time finding a smaller, more affordable starter home, and existing homeowners will have a harder time selling their homes, too.
Dietz said about one in five people aged 25 to 34 were living with their parents in 2021. In 2000, only one in 10 were. He said the lack of affordable housing, as well as elevated home prices and mortgage rates, are adding to this pressure on young people.
This is further complicated because homebuilders are reticent to build more affordable homes when they can make more building larger, more expensive houses and multi-family units. In response, apartment construction is exploding. Dietz said more than 1 million units will be added in 2023, which is the highest total addition since 1973.
In an interview, Tobias Peter, a research fellow and the assistant director of the American Enterprise Institute's Housing Center, said his data indicates American home prices will continue to increase in 2023 and beyond thanks to existing factors in the market.
Peter said some people will have to move to get into a larger home or relocate for work, but when they do they will continue to face the dual pressures of a higher home price and a higher mortgage rate than they previously paid.
"Even if some people would like to move, they are not able to find the inventory to really do that," Peter told IBT. "The (Federal Reserve) has really created a big problem here by keeping these rates too low for too long and they've really distorted the market.
"We are going to be dealing with that for quite a while now just because so many people that are locked in at 3% rates are going to think long and hard about if they have to move."
© Copyright IBTimes 2023. All rights reserved.