US House Speaker Race: Rep Jason Chaffetz Expected To Run Against McCarthy Days After Planned Parenthood Hearing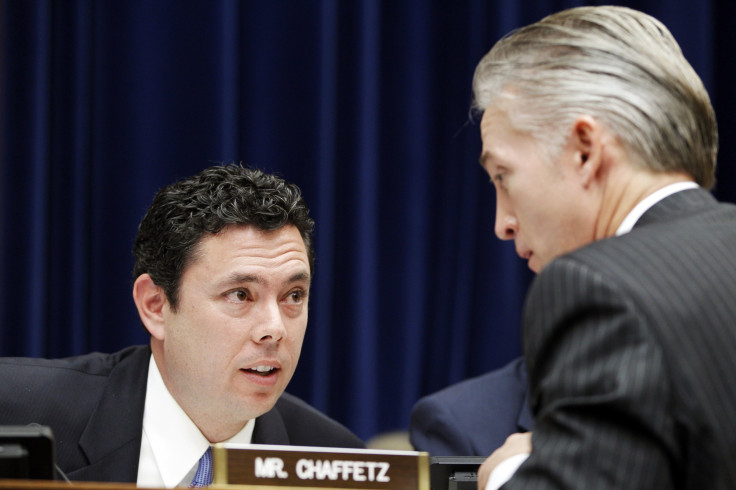 Rep. Jason Chaffetz, R-Utah, is said to be planning a long-shot run to replace outgoing Rep. John Boehner, R-Ohio, as speaker of the U.S. House. Chaffetz gained attention Tuesday when he aggressively targeted Planned Parenthood President Cecile Richards during a hearing on allegations that the healthcare provider sells fetal tissue for profit.
Chaffetz, should he formally announce a bid for the highest position in the legislative body as Politico reports he intends, would face Majority Leader Kevin McCarthy, R-Calif., the overwhelming favorite to succeed Boehner and the current No. 2 in the House. McCarthy is said to have strong relationships with much of the House Republican caucus.
Rep. Jason Chaffetz (UT) - Profile | InsideGov
Fourth-term congressman Chaffetz took over as chairman of the Oversight and Government Reform Committee in January. He used that power Tuesday to hold court and grill Richards about videos that went viral this summer that appeared to show Planned Parenthood employees discussing selling aborted fetal tissue for profit. Planned Parenthood has repeatedly denied the veracity of those claims.
The stakes were high. Republicans in Congress have repeatedly threatened to shut the government down to cut funding for Planned Parenthood (the healthcare provider is not reimbursed for abortion procedures with federal money, but is reimbursed for medical procedures that fall under the purview of Medicaid).
Chaffetz has been involved in other investigations of the Obama administration during his time in Congress, including investigations into the 2012 Benghazi, Libya, attack in which four Americans were killed, including the U.S. ambassador. He has also investigated the so-called "Fast and Furious" gun program in which approximately 1,400 weapons were lost by a U.S. federal agency in Mexico.
© Copyright IBTimes 2023. All rights reserved.