US Interest In Take-Out And Delivery Food Services Double During COVID-19 Panic, According To Yelp
KEY POINTS
U.S. consumer interest in delivery and take-out food service has more than doubled due to the coronavirus pandemic
States with fewer confirmed cases of COVID-19 did not have as big a surge as states trying to contain larger outbreaks
New York, California and Washington showed the biggest shift in consumer interest, reflecting the larger number of confirmed coronavirus cases in each state
Yelp reported Friday a dramatic increase in take-out and delivery food service in the U.S. as the coronavirus pandemic has forced most restaurants to suspend dine-in service to prevent possible exposure.
Yelp said due to closures and advisories over COVID-19, "consumer interest" in restaurants dropped 54% and "nightlife businesses" dropped by 69%. Yelp specifically looked at French restaurants, cafes and wineries, which were down by 47%, 66%, and 44%, respectively.
By comparison, take-out and delivery service has more than doubled as people have self-quarantined. Interest in pizzerias was up by 44% while fast food was up by 64% thanks to delivery and drive-thru service.
Interest in grocery stores and produce shops were also up 160% and 102%, respectively, as consumers prepared for quarantining.
"Consumers are responding to fears of infection, social distancing recommendations, and mandated business closures by getting their food from grocery stores or directly from farmers, not from higher-end restaurants," Yelp data science editor Carl Bialik wrote. "When people do turn to restaurants, it's overwhelmingly for delivery or takeout, not for dine-in options that until just a week ago were prevalent."
While the shift has been seen across the U.S., it was more prevalent along the West Coast, the Pacific Northwest, and northeastern U.S. California, Washington, and New York accounted for the biggest consumer shifts that reflected two of the larger COVID-19 outbreaks in the U.S.
States in the Midwest and central U.S., like New Mexico and Montana, have not had as stark a shift in consumer interest since they haven't been hit as hard by coronavirus.
As of Friday, New York has 5,715 confirmed cases with 38 deaths, Washington has 1,377 confirmed cases and 74 deaths, and California has 1,060 cases with 19 deaths.
Across the U.S. more than 14,000 confirmed cases were reported early Friday, with at least 205 deaths. Worldwide, the death toll exceeded 10,000 with more than 246,000 cases confirmed.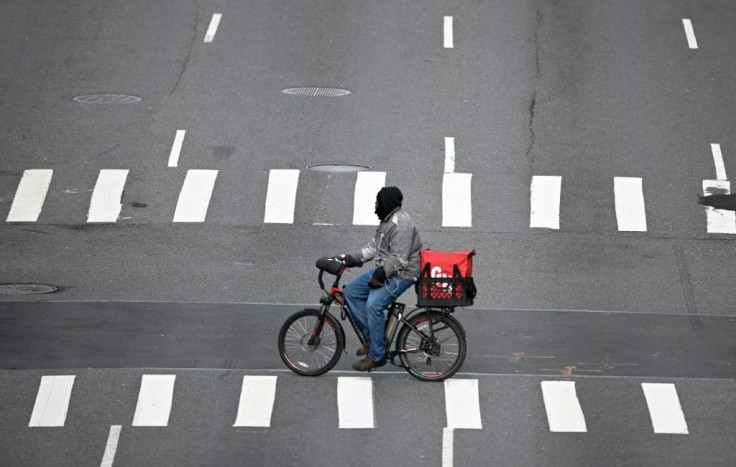 © Copyright IBTimes 2022. All rights reserved.
FOLLOW MORE IBT NEWS ON THE BELOW CHANNELS