US Invading North Korea? SEALs, Seoul Train To Face Kim Jong Un's Army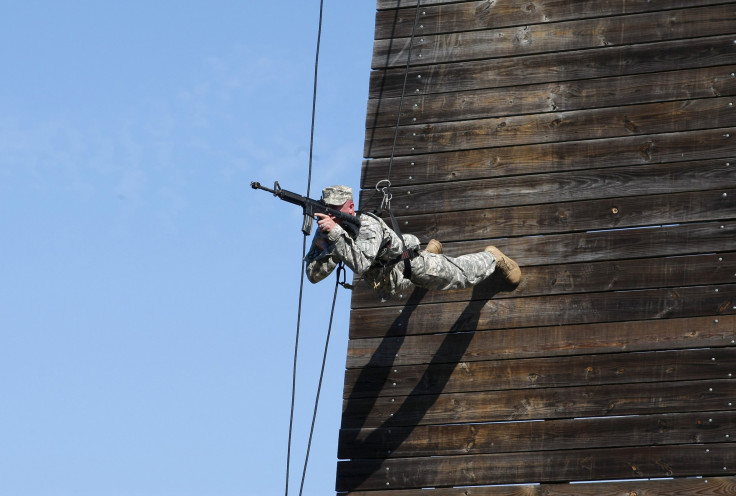 A contingent of the some of the U.S.' top military personnel reportedly began annual defensive exercises in South Korea earlier this month as tensions with North Korea worsened over its nuclear and missile defense proliferation, Sputnik International reported Monday.
The Navy's SEAL Team Six, as well as the Army's Delta Force, Green Berets and Rangers, started the Foal Eagle and Key Resolve exercises on the South's soil March 1, and they were expected to run through the end of April. Meanwhile, South Korea's Air Force also announced Monday it would hold an air combat exercise throughout the week aimed at knocking out potential North Korean missiles from the sky, Yonhap reported.
Read: Russia Growing Military In North Atlantic
"A bigger number of and more diverse US special operation forces will take part in this year's Foal Eagle and Key Resolve exercises to practice missions to infiltrate into the North, remove the North's war command and demolition of its key military facilities," a South official said, according to Sputnik.
Previously, Pyongyang had condemned the drills and warned against them.
"Now that the US imperialists and the South Korean puppet forces again kicked off the dangerous nuclear war drills against the DPRK at its doorstep, our army will counter them with the toughest counteractions," the North said through its KCNA news outlet.
While the drills have been conducted before, they may have taken on a new meaning, as the North has steadily flashed the progress made by its intercontinental ballistic missile (ICBM) systems and nuclear warhead program in the last year. Most recently, the North fired off four missiles towards Japan, claiming it was practice for potential strikes at U.S. military bases.
Read: North Korea Responds to South President's Impeachment
In response, the U.S. went ahead with previously announced plans to station the Terminal High Altitude Area Defense, or THAAD, system to the South — a move that North Korean defender China had claimed would kick-start an arms race in the already tense region.
© Copyright IBTimes 2023. All rights reserved.
FOLLOW MORE IBT NEWS ON THE BELOW CHANNELS