U.S. Mortgage Rate Down to 3.98 Percent: Freddie Mac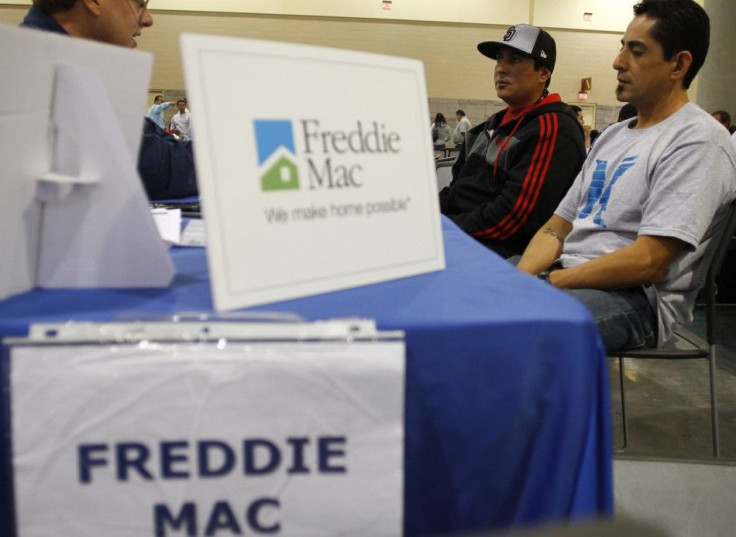 The U.S. average 30-year fixed-rate mortgage rate fell slightly to 3.98 percent in the week ending Nov. 17, according to Freddie Mac.
The average 30-year fixed-rate mortgage has been at or below four percent for the last month, one of the lowest levels in history. Last year at this time, the average was 4.40 percent.
The 15-year fixed-rate mortgage was 3.30 percent, down slightly from 3.31 percent last week and down from 3.77 percent in the same period in 2010.
Adjustable-rate mortgages (ARMs) fell to record lows. Five-year Treasury-indexed mortgages averaged 2.91 percent, down from 2.97 last week and 3.45 percent from a year ago. One-year Treasury-induced ARMs averaged 2.79 percent, downfrom 2.98 perent last week and 3.23 percent last year.
Mortgage rates eased slightly this week with fixed-rate loans hovering above all-time lows and ARMs reaching a new nadir, said Frank Nothaft, chief economist of Freddie Mac, in a statement.
In a separate report released on Wednesday, the Mortgage Bankers Assocation (MBA) said mortgage applications decreased 1.2 percent in the week ending Nov. 12, compared to the previous week.
Purchase applications increased last week, returning to levels from before the Veteran's Day holiday, said Michael Fratantoni, MBA's vice president of research and economics, in a statement. However, purchase activity remains almost five percent below last year's level. Overall, refinance activity dropped for the week, but there was an increase in refinance applications for government loan programs.
The MBA reported that 30-year fixed-rate mortgages of $417,500 or less had interest rates of 4.56 percent, unchanged from the previous week. Thirty-year fixed-rate mortgages over $417,500 increased to 4.59 percent from 4.56 percent.
© Copyright IBTimes 2023. All rights reserved.